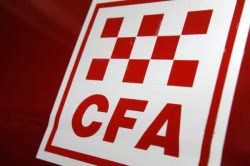 A smoking panel in the Dandenong Telephone Exchange disrupted traffic and internet service in Dandenong.
Walker and McCrae streets were closed for about two hours following the incident at about 11.30am on Wednesday 19 April.
Damage to a power distribution panel and a small number of fibre cables generated smoke.
The fire brigade cleared the site and isolated the impacted power panel. No one was hurt and there was no actual fire.
The incident affected about 200 Foxtel Bigpond customers.
Telstra area general manager Loretta Willaton said service was restored as quickly as possible, on Thursday.
"We apologise for the impact to some Foxtel and BigPond services in the Dandenong area," she said.