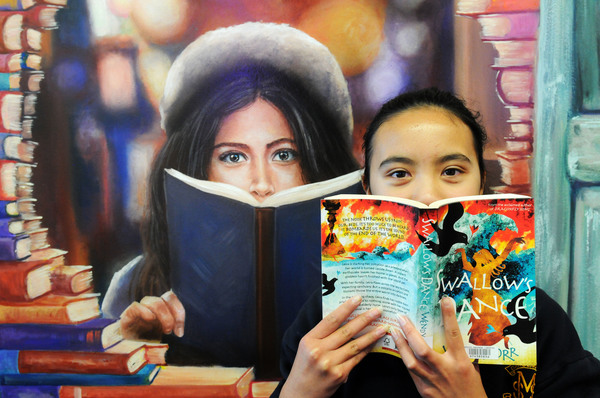 -
A captivating mural has injected visual fantasy onto the walls of Dandenong Library's childrens area.
The Journey of Dreams, which features a reader among airborne books, was designed by artist Julian Clavijo.
The work explored the concept of children being curious and believing in a world where anything is possible, Clavijo said.
"Sharing that knowledge and experience through the pages of timeless books is the resource where imagination is endless and the realm of time and dimension and space no longer exists," he said.
Greater Dandenong mayor Roz Blades said the artwork added "playfulness and whimsy" to the library space.
"(It) encourages children's imaginations to run wild."
Clavijo is also known for enchanting murals of upside-down children in Springvale and coloured lines on the Thomas Street car-park in Dandenong.
The latest mural is part of the Dandenong Library Children's Area Revamp project and was funded by a State Government Local Priorities grant.