Go to the show
From sheep to sideshows and showbags, the 145th annual Dandenong Show has something for the whole family. Free attractions include a motorcycle stunt show, a gumboot throw, a grocery give-away, a tractor pull, highland dancing, fireworks, arts and crafts, cake and flower shows, and animals.
Dandenong Showgrounds, Greaves Reserve, Bennet Street, Dandenong. Saturday 12 November, 9am to 9pm and Sunday 13 November, 9am to 4pm. Tickets $20 for adults, $15 students/pensioners, $10 ages six to 16, free for children aged five and under, $50 for two adults and three children under 16. Visit www.dandyshow.com.au for more information.

Mosque open day
The event will include open discussions and a question and answer session.
The main program will start at 12.45pm.
Emir Sultan Mosque, 139 Cleeland Street, Dandenong. Sunday 13 November, 11am to 4pm.

Craft on show
The Tamil Women's Group Dandenong is hosting a free craft exhibition.
Dandenong Central Senior Citizens Centre, 10 Langhorne Street, Dandenong. Saturday 12 November, 10am to 2pm.

Freshwater habitat
Children will investigate different pond water samples to identify freshwater invertebrates.
The program is for children aged seven to 11 years and an accompanying parent or carer.
Dandenong Library, 225 Lonsdale Street, Dandenong. Saturday 12 November, 2pm to 3.30pm. Call 1300 630 920 for bookings or more information.

Free face painting
Kids can get their face painted for free.
Dandenong Market's resident face paint artist will be in The Bazaar.
Dandenong Market, corner Clow and Cleeland streets, Dandenong. Sunday 13 November, 11am to 2pm.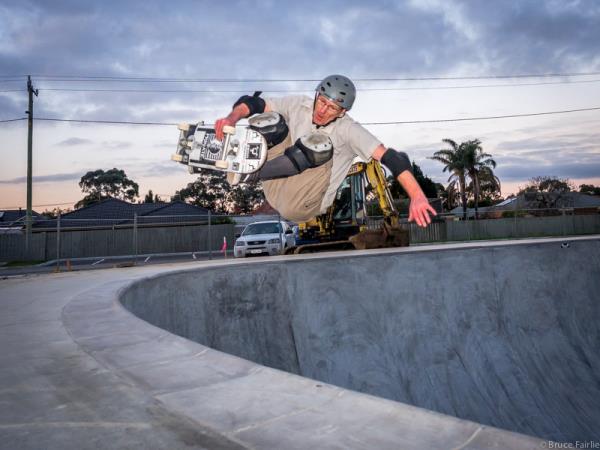 MOSS Jam in the bowl
Skaters can test their skills in competitions and listen to live music.
MOSS Foundation is a volunteer charity founded by skateboarders, surfers and musicians.
There'll be a raffle and auction. All funds raised go to building permanent water schemes in Africa.
Noble Park Skate Park, Memorial Drive, Noble Park. Saturday 12 November, 10am to 5pm.