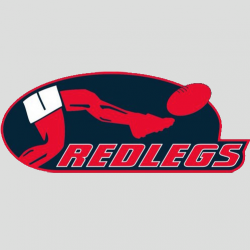 By Nick Creely
The Dandenong Redlegs are embarking on a new era, looking to right the wrongs of the past and move forward with a fresh new look.
In the previous five years the Redlegs have finished 11th, 11th, 8th, 2nd and 7th, with only one finals appearance in this time.
In comes a fresh-looking executive committee, led by club veteran Michael Lawrence, with the club securing Nathan Boyd to coach the senior side in 2017.
Boyd has worked in the Geelong District Football League as coach of Corio, and brings a wealth of knowledge from many different clubs.
Adding to this, they have unveiled their new jumper – the predominant navy-blue finally returns to the club, with the white-jumpers to be shelved permanently.
The club has also announced Ash Richmond as the new netball senior coach – with over 25-years of experience playing netball, both on a social level and at a significantly higher level, Richmond adds some vital experience to a Redlegs team looking to go all the way.
It is his first gig as a senior netball coach after previous stints as a specialist coach, while he has also represented Victoria in both men's and mixed reserve teams.
And just last week, the Redlegs finalised their football leadership group for the upcoming season on social media, with Regan Hall and Trent Cole set to lead the club.
Boyd said both are natural leaders, but both excellent players who will bring some great energy to the group this season.
"Regan brings a very smart football brain alongside high respect from the playing group, supporters and the wider league alike," he said.
"Reg is a passionate club person and we are all proud to see him leading the way again in 2017.
"Trent has driven performances on the training track and lead by example over the pre-season.
He's always being the first and last at the club and as a player. Trent is a prolific ball winner and will bring a lot of leadership by example and training and match days."
Other Redlegs' leaders for the 2017 season are Jayke Hopkins (Vice Captain), Phillip Brown , Xavier Pauli and Dave Vassallo.
The club has brought in a slab of new players, with both Andrew Sloss and David Vasallo joining the club from Moorabbin.
The Redlegs open up their 2017 campaign with a match against the strong Ashwood side on April 8 at Essex Heights Reserve.