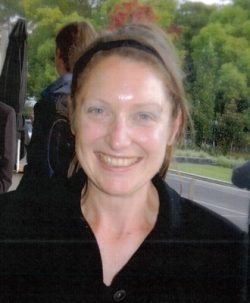 By Casey Neill
A mother pleading for information about her missing daughter said she last heard from her on Mother's Day.
Margaret Royal said her daughter Esther, who lives in Springvale, has not been seen since Monday 15 May.
Police attended the 39-year-old's home that day for a welfare check.
"I want to ask for anyone who'd have any idea where my daughter is, would they please contact the Crime Stoppers because we are very concerned about her wellbeing because we love her and we want her home," she told a press conference outside Dandenong Police Station on Friday 19 May.
"The last time I heard from her was on Mother's Day.
"As a mother, I am concerned.
"Please would you look out for her?
"She was a very, very caring girl, a very considerate girl, and very much loved."
Greater Dandenong CIU Detective Sergeant Steve Finnerty said police believed Esther didn't have any money and that they'd been unable to contact her on her phone.
"We've made inquiries with a number of associates, her friends and family, and at this stage have been unable to locate her," he said.
He urged anyone with information to call Dandenong Police Station on 9767 7444 or Crime Stoppers on 1800 333 000.