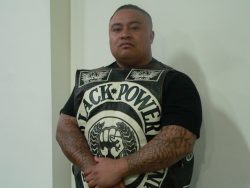 A Dandenong church is hosting a former bikie in a bid to inspire others to turn away from drugs and crime.
The Potters House in Dandenong South will run a free anti-drugs, anti-violence youth and family event from Thursday 20 to Saturday 22 July.
"We are wanting to help with the rising problem of drugs and violence in our community," the church's Daniel Villani said.
Matt Siloi, a former Black Power New Zealand motor cycle gang member, will be the main guest speaker.
He'll share the reality of gang and drug life, the consequences and the hope of breaking free.
His story will be paired with a hip hop concert from 7.30pm on the Saturday night.
Chris Tutanekai will share his story from 7.30pm on Thursday and Ben Nouatta will speak from 7.30pm Friday.
They endured childhoods of abandonment and violence in Auckland, New Zealand, and ended up in drug and alcohol-fuelled gang life.
Both altered their futures.
Potters House is at 216 South Gippsland Highway, Dandenong South. Call 0421 955 363 for more information.