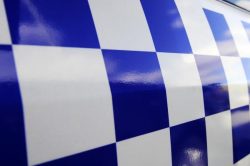 Horrific vision emerged this week showing an "awful" roadside punch-on in Dandenong South.
Glenda Powell told Tom Elliott on radio station 3AW that she was on her way to work about 8am on Tuesday 15 August when she happened across the assault on Frankston-Dandenong Road.
"I saw two guys punching the crap out of another guy and thought 'this is terrible'," she said.
Ms Powell told 3AW that she started taking video and then called police.
"I was shaking for about two hours," she said.
Victoria Police was unable to shed any light on the outcome of the incident.