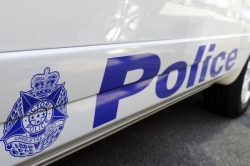 An erratic, axe-wielding man broke into five businesses in the Dandenong CBD during a bizarre burglary spree on Sunday 15 October.
Greater Dandenong CIU Senior Constable Liam Comrie said the 31-year-old Dandenong man was found "acting erratically" at a sixth business.
He alleged the man used an axe to access the shops and tried to steal cash registers.
Police arrested him and charged him with burglary and theft.