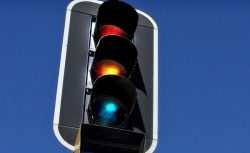 Traffic is being diverted in Dandenong South after a cement truck dropped its entire load.
CFA crews were called to the truck rollover on the South Gippsland Highway, near South Link, about 12.10pm on Thursday 16 November.
A spokeswoman said bystanders had already removed the driver from the vehicle when firefighters arrived in four trucks.
The crews attended to the cement on the road and monitored the truck in case of fire.
A pumper from the Hallam brigade remained at the scene just after 2pm.
At that time VicRoads were reporting that north-bound traffic was being diverted at Pound Road, and requested that motorists avoid the area if possible.