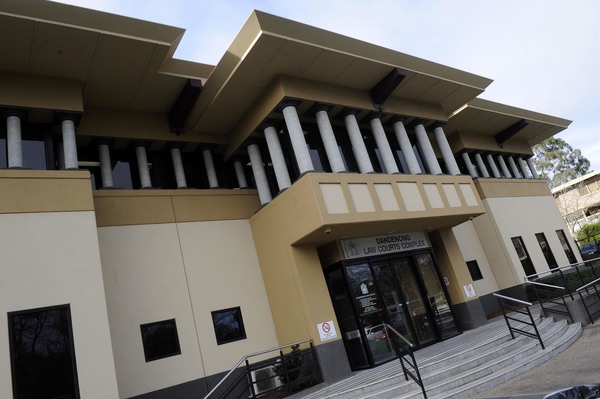 By Cam Lucadou-Wells
A young mother has been jailed after repeatedly driving while disqualified, including twice while using a screwdriver as a gearstick.
Tania Jayne Weatherley was pulled over in an unroadworthy Ford without number plates in Dandenong on 31 May.
She was not wearing a seatbelt, had an open VB can in the front console and didn't produce a driver's licence.
The gear shift was replaced by a screwdriver, police prosecutor Leading Senior Constable Kerryn Savin told Dandenong Magistrates' Court.
The car's NSW registration had expired, its windscreen was "severely damaged" with multiple breaks and all of its tyres were unroadworthy.
Weatherley, who was on a corrections order at the time, refused a breath test.
Three days later, the same car with the same 'gearstick' was stopped by police on Princes Highway, Hallam.
The driver Weatherley clung to a small dog and refused to wind down her window or leave the car.
She became more aggressive so police deployed OC spray and removed her from the car, Ldg Sen Const Savin told the court.
Police gave after-care to Weatherley and her dog for capsicum spray exposure.
Weatherley, who smelt of liquor, again refused to give a breath test – as she did when intercepted in July with a 'Passion Pop' on her lap.
She also pleaded guilty to a brutal assault on a woman in her Narre Warren home on 18 January.
On instructions, Weatherley and her boyfriend demanded the victim hand over her ex-partner's fishing rods and tools.
During the confrontation, the victim was punched in the face, dragged outside, spat upon and had her hair pulled.
Weatherley was also charged with stealing a man's car key – and then his car – as he slept in a Dandenong hotel, and with stealing a vodka bottle from a liquor outlet.
Defence lawyer Farah Banahali said Weatherley was recently told by doctors that she'd be dead within a year if she didn't cut her excessive drinking.
"She's really keen to have an alcohol-free lifestyle," Ms Banahali said.
"She's keen to stay alive and continue her relationship with her children."
Weatherley had been placed on justice plans in the past, being a diagnosed intellectually disabled person.
However, her latest psychological report recorded an IQ of 80 – below average, but too high to qualify for a justice plan.
Magistrate Pauline Spencer noted the repeat offending while on justice plans and a correction order.
"While Tania continues to drink, she's going to find herself in and out of custody – and it will get longer and longer each time."
Ms Spencer jailed Weatherley for six months followed by a supervised, treatment-only corrections order.
Weatherley was disqualified from driving for four years.