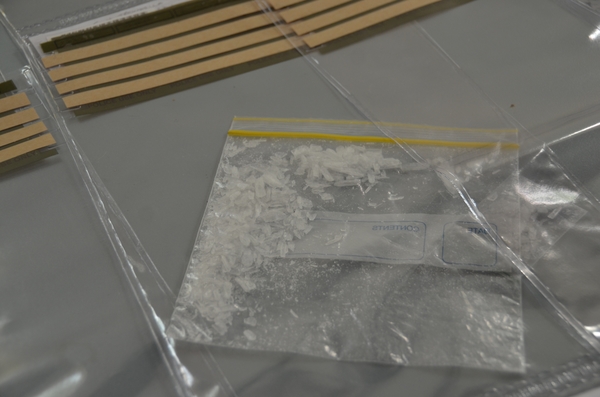 By Cam Lucadou-Wells
Labor and Liberal MPs have traded blows over each other's illicit drugs policies after Greater Dandenong was seemingly overlooked in the latest round of Ice Action Grants.
Liberal south east metro MP Inga Peulich said it was "disgusting" that the Government failed to fund new initiatives to tackle ice use and addiction in the region.
"The Andrew Labor Government's soft on drug policy and failure to acknowledge the scourge of Ice and recreational drug use in the City of Greater Dandenong is disgusting."
Her "appalled" colleague and Keysborough candidate Darrel Taylor concurred.
"Despite high levels of drug-related crime, the Labor Government refuses to intervene even in Daniel Andrews' own electorate of Mulgrave, or in Keysborough, part of Attorney General (Martin Pakula's) seat."
In response, the Government stated that the City of Greater Dandenong did not apply for the Ice Action Grants round.
The Government claims it has provided an extra $11.7 million for expanded alcohol and other drug services in the South East over the past four years.
Mental Health Minister Martin Foley said a "record amount" had been invested in rehab services across the state to clean up the previous Liberal Government's "mess".
"What is truly disgusting and unforgiveable is the former Liberal government only opening two residential rehabilitation beds in their last term and leaving the sector in complete disarray following their botched recommissioning process," Mr Foley said.
The Liberal Party has argued that it's "only a matter of time" that Labor would open a drug injecting room in Greater Dandenong, following the current trial of a medically-supervised injecting centre in Richmond.
Mr Foley denied that the Government had plans to expand the injecting room to other locations.
In the latest funding round, 14 community groups in Melbourne and regional Victoria received $10,000 grants.
The grants – which total more than $500,000 in the past four years – focus on community safety, Aboriginal Victorians and at-risk youths.
The Government is spending a rising amount of $260 million on drug services in 2018-19. It funds more than 450 residenital rehab beds – up from 208 in 2014-15.