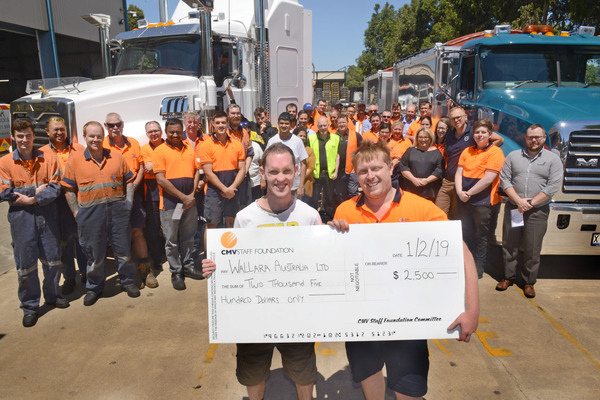 CMV Groups Staff Foundation donated $2500 to Wallara on Friday 1 February, which will fund the upgrade of their High Support Sensory Garden at their Learning Campus in Dandenong.
At CMV, staff have the opportunity to donate a portion of their salary towards the CMV Group Staff Foundation and these contributions are matched dollar-for-dollar by the CMV Group Foundation.
These funds are then distributed to either staff who require assistance or to a broad range of registered charities.
CMV Staff Foundation invited Wallara to collect the cheque at Hallam Bus and Trucks in Dandenong South.
"Clients were given a tour of the site and got to check out the trucks," Wallara's Kay Noy said.
The work in the garden will be undertaken by Hallam College's senior students.
"Our high support clients are some of the most vulnerable people in our community, with varied sensory needs and the funding gives us the opportunity to build a variety of sensory activity stations to benefit them," Ms Noy said.
"The garden will feature a cause and effect water station for people who love to watch, listen to and feel water, encouraging learning through play and noise activated sensory stimulation."