By Benjamin Millar/The Age A SPRINGVALE South man has been arrested after driving crashing a car between platforms at Springvale station. Police say the 31-year-old drove...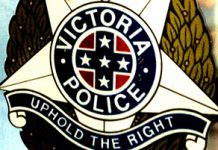 By MICHAEL ELY POLICE say they have discovered underage girls been forced to work at a licensed brothel in Dandenong. Officers from the Sex Industry Coordination...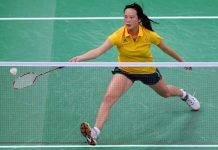 FORMER Haileybury College student Victoria Na has fallen short in her bid to make the round of 16 in the London Olympics badminton tournament. Na...
POLICE have released CCTV vision of a man they want to speak to in relation to an attempted robbery in Hallam last November. A 17...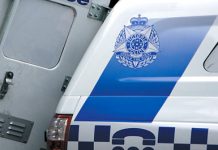 A WOMAN was punched in the head during a robbery in Dandenong last Friday. Police said the 36-year-old Mitcham woman was walking along Thomas Street...
TRUCKIES have been warned to lock away their fuel cards after a spate of thefts from fleet vehicles and trucks in Dandenong South's industrial...
POLICE have released CCTV footage of a male wielding a hunting-style knife during an armed robbery of a KFC outlet in Noble Park last...
By Marg Stork IT was with deep sadness that I learned of the death of John Beus, a fellow Living Treasure of the City...
GREATER Dandenong Council employees are fighting for free parking when they relocate to the proposed $63 million municipal building in central Dandenong. The offices will...
By CAMERON LUCADOU-WELLS A DANDENONG South insulation manufacturer is seeking to water down its pollution licence after being issued with a notice by the state's...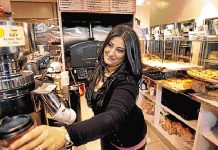 By CAMERON LUCADOU-WELLS What do you think? Scroll to below this story to post a comment, or at facebook.com/greaterdandenongweekly or or use Twitter @DandenongWeekly TRADERS...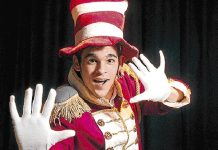 Student Matt plays the Cat in the Hat in St John's Regional College's musical Seussical, based on the much-loved works of children's author Dr...