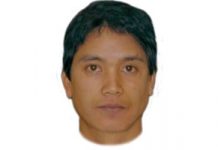 POLICE have revealed an image of a man they want to speak to in relation to a hit-and-run in Springvale last month. An 85-year-old Springvale...
The state government is searching for a site for a food and garden waste recycling plant in Melbourne's south-east. Environment Minister Ryan Smith announced the...
A Dandenong South bubble-wrap manufacturer was convicted and fined $10,000 over safety lapses at its workplace. Polycell Australia pleaded guilty at the Dandenong Magistrates Court...
A man was stabbed by a woman who intruded into his home in Hutton Street, Dandenong, last Sunday week. The 41-year-old resident suffered minor...
A man was punched unconscious and robbed by a group of three men in Noble Park in a daylight attack. The 36-year-old victim...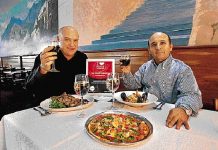 Positano restaurant owner Gilbert Rigoni and manager Peter Lobo are celebrating the restaurant's win in the Lifestyle Food Channel's 'I Love Food' awards. The...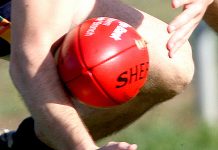 A man suffered life-threatening head injuries when he and two other men were bashed in central Dandenong. The men, all in their late 20s,...
SAM Star performs with her hula hoops during the inaugural Wachter Reserve Day Out in Keysborough. The event bristled with sports clinics, a towering climbing...
By MELISSA CUNNINGHAM THE Dandenong Benevolent Society is demanding a formal verbal apology from Greater Dandenong councillors over now-disproved claims it had misused funding. At a...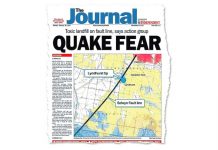 Daniel Tran talks to those fighting to get Australia's Boer War soldiers recognised. When the Boer War broke out in 1899 and Britain called for...
By Cameron Lucadou-Wells LIFE-saving defibrillators are set to be rolled out to all Southern Football League clubs by this weekend. At a cost of more than...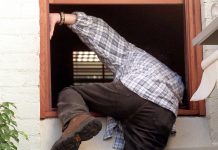 Police will give security tips at a Dandenong Retail Traders Association meeting next week, when Sergeant Steve Ashley will talk about 'shop safety...