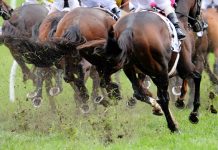 By Brad McGrath THE Victorian Football League flexed its strength to easily account for Tasmania in their clash in Hobart on Saturday. The VFL set up...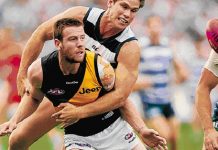 By BRAD McGRATH DANDENONG Stingrays coach Graeme Yeats has a simple message to his players who didn't make the cut for the Victorian Country...
By MICHAEL FLOYD IRMA Bale caused one of the great upsets in greyhound racing history when she upstaged champion West Australian stayer Miata in the...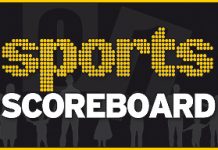 SOUTHERN FOOTBALL LEAGUE: Round 6: Division 1: Highett 3.4, 5.12, 5.13, 13.17 (95) d Mordialloc 0.5,...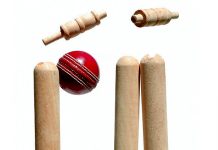 Buckley Ridges Cricket Club has appointed former New Zealand first class cricketer Marc Calkin as captain-coach for next season. The 32-year-old former Wellington and Central...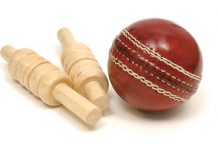 Former Dandenong District Cricket Association executive member and recorder Reg Pickering died last week of a heart attack. Pickering, 60, was a 28-year member...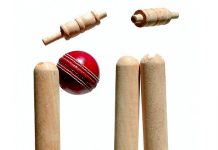 Dandenong Panthers fast bowler Matt Willcocks has been added to Cricket Australia's 20-man squad for the under-19 ICC World Cup. Willcocks joins the best...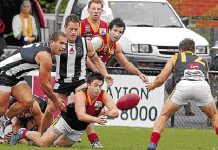 By Roy Ward DINGLEY coach Shane Morwood has challenged his players to find a way to turn their season around following a 45-point loss to...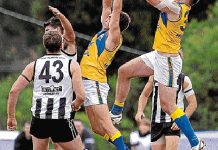 By ROY WARD THE sleeping Bulls have awoken and unheralded ruckman Glen Manson appears to be the one sounding the alarm. Two-time Eastern Football League division...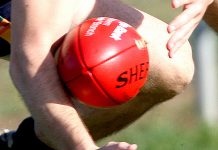 By Roy Ward FROM devastation can come opportunity - at least that was how Southern Stars coach Dean Hennessy is looking at things after his...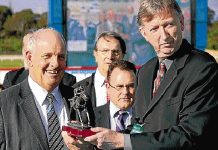 Vo Rogue and Northerly had something in common - the champion horses were seen streaming to victories down the straight at Sandown. The champion...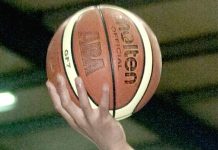 DANDENONG Rangers' winning streak was halted at nine in the South East Australian Basketball League men's competition on Saturday night. The Rangers were beaten 103-87...