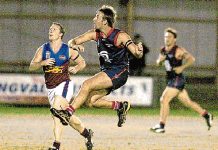 By ROY WARD SPRINGVALE Districts made a stellar start to the Southern Football League division 2 season with a 103-point win over a disappointing South...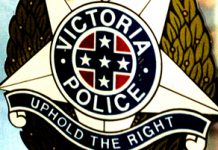 TWICE Nate Foster was brought down, twice Luke Sherbon kicked home the resulting penalty as Dandenong Thunder continued their winning start to the 2012...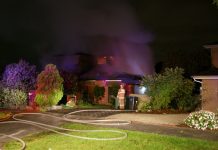 By ROY WARD DANDENONG cricket is mourning the loss of former player and administrator Fred Pereira. Pereira, who died last week, was one of the first...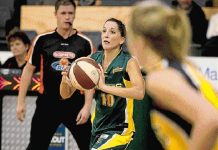 By Roy Ward DANDENONG Rangers coach Darren Perry has applauded his players' poise after an upset win over Knox Raiders at Dandenong Stadium on Thursday...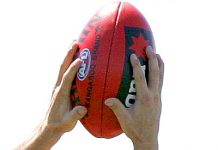 By Brad McGrath DOVETON started its MPNFL Casey Cardinia League season in emphatic fashion, thumping Hampton Park by 122 points at Robinson Oval on Saturday. At...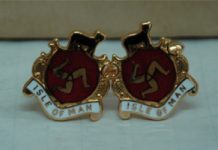 By Roy Ward NEWLY promoted club Southern Dragons made a winning start to Southern Football League division 2 season with a win over Black Rock...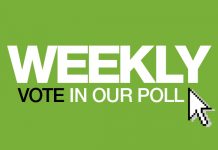 By Roy Ward ALL signs point to a big night at Knox Stadium when revered Knox Raiders import CJ Massingale celebrates his 200th game tomorrow...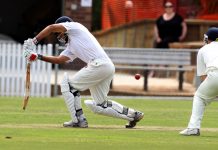 By ROY WARD DANDENONG District Cricket Association will enter the winter with a pep in its step after securing a six-figure sponsorship deal from Kookaburra. DDCA...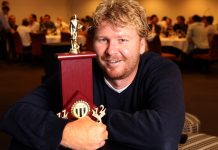 By ROY WARD PARKFIELD all-rounder Steve Spoljaric wants more than a third-straight Wookey Medal next season. He wants to take his club to a Dandenong District...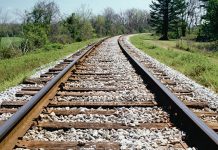 By Roy Ward WHEN Casey-South Melbourne spinner Clive Rose played for Victoria's second XI against Sri Lanka earlier this year, he thought he had experienced...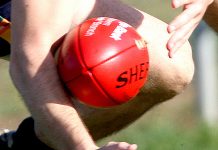 By Roy Ward NORTH Dandenong Junior Football Club needs more players ahead of the upcoming South East Junior Football League season. The Sharks are short of...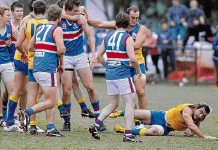 By Roy Ward LONG-time Dandenong karate dojo, AM Shukokai Karate, has moved to new premises. After 18 years based in Box Street, the dojo has moved...