Four people have been charged after an alleged abduction and assault in Springvale last Thursday night. Police said a 17-year-old boy was walking along Turramurra...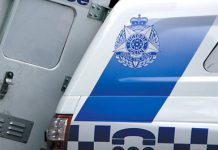 POLICE used road spikes to stop a milk tanker at the Police Road off-ramp of the Monash Freeway in Noble Park on Saturday morning...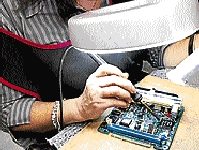 WHEN you've found a good spot, stay on it. That's what some manufacturers are thinking about as they set up base in the outer...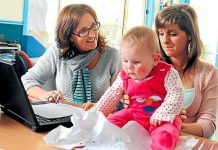 By CAMERON LUCADOU-WELLS TEENAGE mothers are being given a vital stepping-stone to get back to school. A makeshift classroom has been set up at Mission Australia's...
A woman was indecently and physically assaulted by a male intruder in her Springvale South home on Monday last week. Dandenong sexual offences and child...
AMID the gloom of $25.5 million in state budget cuts, Chisholm Institute had a reason to celebrate last week. On Tuesday, its chief executive Maria...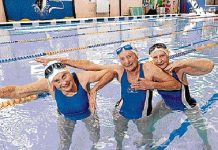 By CAMERON LUCADOU-WELLS SOON after watching "young snippets" swim for Olympic gold in London, Keysborough's Hazel Gillbee made her own piece of history on Saturday...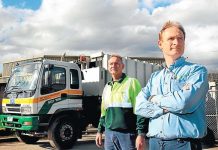 By DANIEL TRAN and CAMERON LUCADOU-WELLS RESIDENTS are knowingly dumping asbestos on their front lawns in the hope it will be taken away during...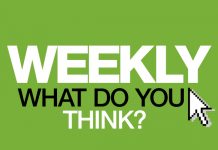 By Cameron Lucadou-Wells FORMER Afghanistan foreign minister Abdul Kaliq Fazal doubts whether asylum seekers will be deterred by offshore processing. Mr Fazal, who heads the Dandenong-based...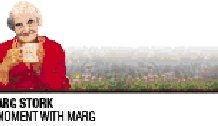 IT'S time to pay tribute to a sister act. Although it's perceived as one of the city's newer clubs - being formed...
By CAMERON LUCADOU-WELLS DANDENONG'S peak disability group has rejected claims there was adequate consultation with disabled people on the Revitalising Central Dandenong project. Peter Fletcher,...
By CAMERON LUCADOU-WELLS RESIDENTS near Sandown racetrack want to put the brakes on the frequent roar of motor racing at the venue. The final straw for...