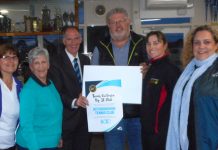 On Thursday 10 October, the Keysborough Tennis Club was presented with the Top 50 Club award for 2019 by Tennis Victoria. Ranking 39 out of...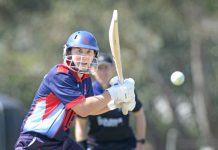 For Cameron Forsyth, cricket is a release away from an extremely busy lifestyle. But like all the Forsyth brothers who stand an imposing figure for...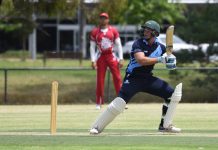 Star South African batsman David White may have only played a single season in Australia, but he's already become a feared name in the...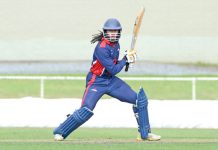 A culmination of class, tactical brilliance and grunt handed Dandenong its first win of the Victorian Premier Cricket season on Saturday. After a strong finish...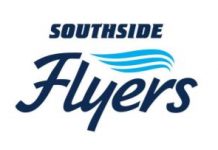 The WNBL's newest outfit, Southside Flyers, etched its way into the history books with a brilliant opening round win against Townsville Fire at Dandenong...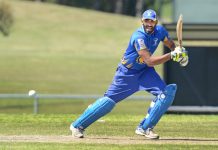 DANDENONG DISTRICT CRICKET ASSOCIATION TURF 2 AND 3 REVIEW – ROUND 1 TURF 2 Entering the Dandenong District Cricket Association for the first time as an...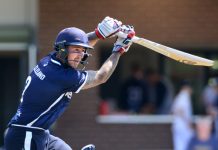 It was only a small sample in an incredibly long season, but what is obvious is that both Berwick and Springvale South are going...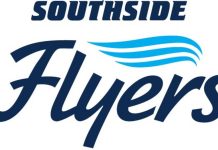 By Tyler Lewis SOUTH SIDE FLYERS 2019/20 WNBL SEASON PREVIEW Colours: Teal and White Head coach: Cheryl Chambers Assistant Coach: Belinda Snell Team Manager: Jenni James Home court: Dandenong Stadium, Dandenong Championships: 2004, '05, '12. Season 2018/19: 7...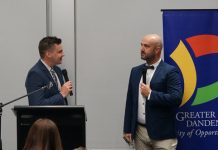 The City of Greater Dandenong recognised some of the city's finest sporting talent at the annual sports awards evening on Wednesday 9 October at...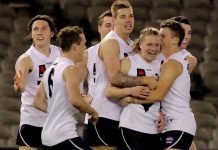 Cody Weightman is built to lead the way on the big stage. Whether it is 100,000 fans filling the stands of the MCG, his classmates...
Passages of brilliance placed Dandenong in a position to steal a famous win in its first match of the Victorian Premier Cricket season. But unfortunately...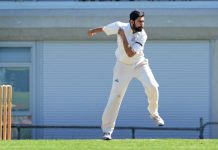 VICTORIAN PREMIER CRICKET SEASON PREVIEW - DANDENONG PRESIDENT: Gary Davidson COACH: Nick Speak CAPTAIN: Tom Donnell HOME BASE: Shepley Oval, Dandenong LAST SEASON: 4th (9 wins, 5 losses, 3 draws,...