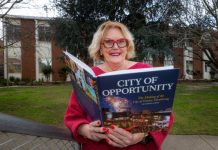 A new book tells not only of the fractious birth of City of Greater Dandenong but also of the community's heart. Author Martin Curtis's 25-year...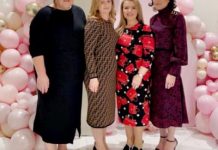 Four life-long friends from Dandenong South have teamed to raise a stunning $38,000-plus for charity. Zimyet Sabedinovski, Sally Maliku, Mary Memeti and Satlija Lumani staged...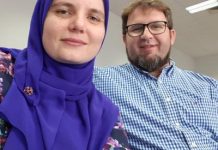 I am writing this message for you because I am happy, and I believe you are too. Happiness is always with us, now in the...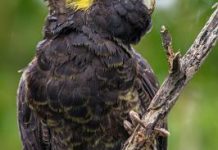 Dandenong Wetlands were full to the brim with the bounty of recent rains. Photographer GARY SISSONS captured the scenes of a swelling Dandenong Creek and...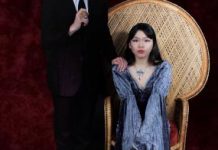 Perhaps it's a musical for the times. For the quirky Addams Family, their philosophy is sadness means happiness, and pain is a joy. St John's Regional...
As humans we often think that we have control over our lives. An entire genre of merchandise exists with the sole purpose of helping people...
Behind a welcome bowl of baklava, there's aisles of foods from all over the world at Dandenong's latest and most eclectic supermarket. The African Superstore...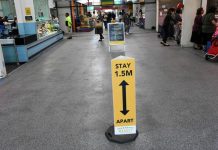 Dandenong Market advises it's remaining partly open during Victoria's fifth Covid lockdown. During the five-day restrictions, the market's street food traders, cafes and restaurants will...
The light shines bravely on the plight of homelessness in a raw production at Drum Theatre on 22 July. unHOWsed features women experiencing homelessness taking...
Safety was on the minds of shoppers at Armada Dandenong Plaza. As part of the plaza's school holiday activities, kids learnt pedestrian safety tips at...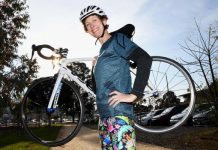 A Dandenong rider is set to broaden her horizons on the Great Vic Bike Ride for the first time. Caroline Overbeek first took up recreational...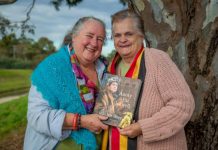 Aunty Pat Ockwell's life story is a message. As a revered senior Wurundjeri elder, she now has a fervent urge to pass lessons learnt from...