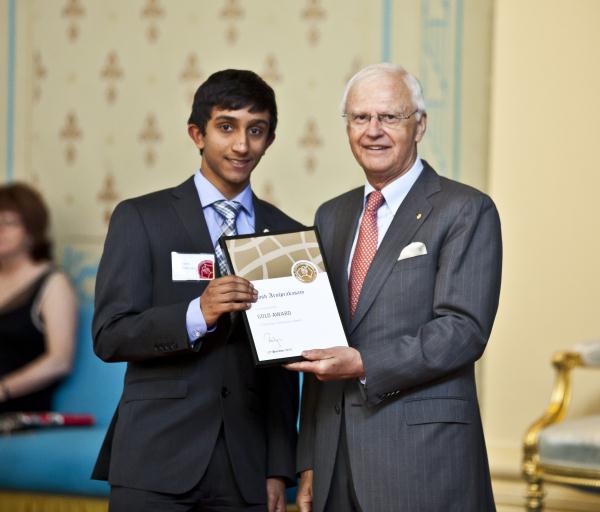 DANDENONG student Joash Arulprakasam was among 100 young Victorians awarded the Gold Duke of Edinburgh's Award on 12 December at Government House.
The Duke of Edinburgh's Award was established in Victorian in 1963, and is the world's leading achievement award for young people.
It has bronze, silver and gold achievement levels, with gold the hardest to attain.
Gold awardees spent more than 10,000 hours completing activities in five different areas: physical recreation, skill, service, adventurous journey and a residential project.
Joash, 18, said the award had been an important part of his life and given him a sense of personal achievement.
"My Duke of Ed journey was supported by my time in the Australian Air Force Cadets, and the gratitude I received from my cadets after I finished my term as executive officer was a highlight," he said.
"I volunteered as the executive officer, and my team ran an incredibly successful year of cadets – we are so proud of our achievements.
"I now have a strong sense of personal achievement and confidence in my ability to overcome obstacles in the future."
Awards Victoria CEO Roger McKinnon said the Duke of Edinburgh's Award provided the opportunity for young Victorians to learn essential life skills, and he was proud of the gold awardees.
"They have all worked extremely hard for this award and have discovered 'real world' knowledge and learnt important life values along the way," he said.