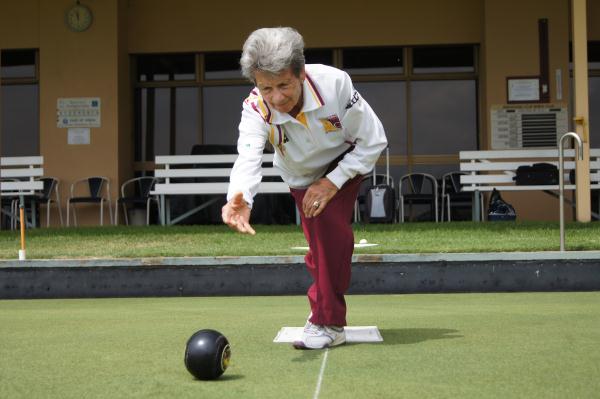 By JARROD POTTER
DANDENONG Club Bowls Club member Olive Harris earned herself an impressive bowls title this week – as she is now known as a regional bowls champion of champions.
Travelling around to Clayton, Hampton and Melbourne Bowls Clubs, Harris, from Endeavour Hills, swept the field of 42 clubs to stand tall as the region's finest bowler.
Harris won her five matches and earned the title of Bowls Victoria Sandbelt Region champion of champions.
In the final held on Wednesday, Harris easily bested Desiree Macauley from Caulfield Park/Alma Bowls Club to take the championship with a 25-11 victory. Harris said she felt lucky to take the win, but was pleased to now have the title of champion of champions on her bowling achievements list.
"I think I was just lucky there when she couldn't grab her weight – I was lucky, but it was nice," Harris said.
Her next big challenge will be in Bendigo in April to play all the other regional bowls champion of champions' winners from around the state in a test to become Victoria's supreme bowls maestro for 2014.
"I think I'll come up with some tough opposition, I think the other side of town has a lot of good players too," Harris said.
Harris has won the club's competition singles back-to-back.
Dandenong Club Bowls Club secretary Carol Coshutt said the win was an outstanding success for Olive and made the club exceptionally delighted.
"We're very proud of her and it's a great achievement for her and recognition for our club as well," Coshutt said.