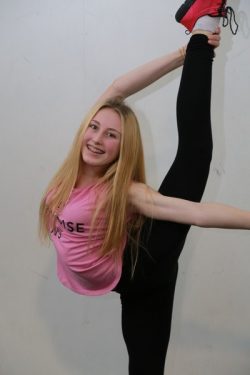 Greater Dandenong students are proving that anything is possible.
They're taking to the Hisense Arena stage in this year's Victorian State Schools Spectacular on Saturday 16 September.
They'll join 3000 young performers from more than 200 schools in Anything is Possible, which explores creativity, freedom of expression and self-empowerment, taking inspiration from the Charlie and the Chocolate Factory tune Pure Imagination.
Carwatha College Year 10 student Allison Hughes scored a role as a dancer in the ensemble.
This will be her third time in the spectacular.
Keysborough resident Oliver Scholast will work behind the scenes in stage management as part of the production crew. It's the Year 12 student's first time in the spectacular.
Students start rehearsals up to six months out from the event.
Athol Road Primary School will return to the mass choir for the fourth time while the Chandler Park and Dandenong West primary schools will make their debut.
All the schools involved in the mass choir rehearse individually and come together twice at Melbourne Town Hall in the lead up to the event to consolidate what they have learnt.
They have songs to learn plus choreography.
Lyndale Greens Primary School will return as part of the mass dance for the seventh time and Silverton Primary School is taking part for the fourth time.
There are four rounds of rehearsals throughout the year in metro and regional hubs across Victoria.
Each school receives a handbook and demonstration DVD so they can rehearse weekly.
Students will receive a certificate for participating in the spectacular and their name will be included in the program.
There'll be two three-hour performances on Saturday 16 September at 1pm and 6.30pm.
Visit www.ticketek.com.au or call 132 849 for tickets.