Latin American festival
The Chilean Latin American September Festival features traditional dancing and folk music cuisine from South America.
Sandown Racecourse, 591-659 Princes Highway, Springvale. Saturday 23 September, 11am to midnight, and Sunday 24 September, 10am to 10pm. Tickets are $18 for adults, $10 for pensioners, and free for children under 12. Visit septemberlatinfestival.com.au or call Gladys on 0412 171 816 or 8521 3431 for more information.

Seniors Multicultural Dance
Guests can bring their own food and drinks. Rick Charles will provide the music.
Springvale Town Hall, 397-405 Springvale Road, Springvale. Friday 22 September, 7pm to 11.30pm. $13.10 per ticket. Booking are essential on 8571 1666 or at drumtheatre.com.au

Animal kingdom craft
As part of the Greater Dandenong Children's Festival, kids are encouraged to unleash the beast with Dandenong Market's free crazy creatures animal craft workshop.
They'll run every market day from 23 September to 8 October. Kids of any age can create crazy critters and cute, cuddly creatures. No bookings are required.
Dandenong Market, corner Clow and Cleeland streets, Dandenong. 11am to 3pm. Call 9701 3850 for more information.

Love and Devotion
This will be a night of music from ancient Persia, Kurdish, Sufi and Afghan culture in a celebration of love, devotion and harmony.
Drum Theatre, corner Lonsdale and Walker streets, Dandenong. Saturday 23 September, 7.30pm. Tickets are $35. Visit drumtheatre.com.au

Super Soccer Kids
As part of the Greater Dandenong Children's Festival, children aged four to 12 years can go to Tatterson Park to learn and improve their soccer skills free of charge. Children need to wear comfortable sports clothing and runners and bring a drink bottle.
Tatterson Park oval one, 400 Cheltenham Road, Keysborough. Sunday 24 September, Thursday 28 September, Friday 6 October and Sunday 8 October, 11am to 1pm. Bookings are required. Email info@supersoccerkids.com.au or call Greg on 0401 069 959.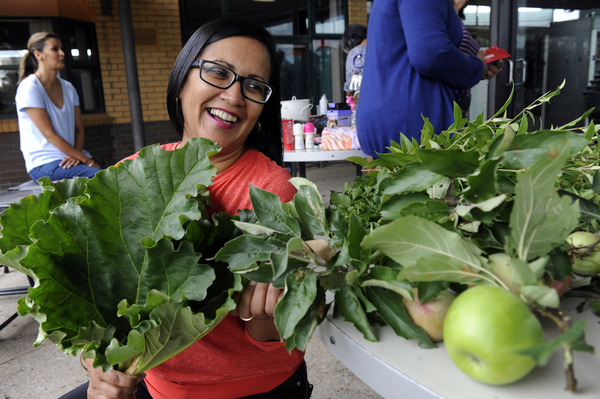 Community food swap
The Keysborough Res School Community Swap meets on the fourth Saturday of every month.
Members swap plants, bulbs, cuttings, home-grown vegetables, herbs and more. No money changes hands.
The produce garden at Resurrection Primary School, 402 Corrigan Road, Keysborough. Follow the driveway between the flats and the church. Saturday 23 September, 10am to 11am.