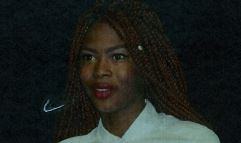 Dandenong teen Hosna Deng has been missing since Friday 10 November.
Police are appealing for public help to find the 16-year-old.
They hold concerns for her welfare due to her age.
Hosna is of Sudanese descent, tall with a thin build and long black braided hair usually worn in a bun.
She was last seen wearing black pants with a blue and white sports jacket.
Investigators released an image of Hosna in the hope that someone recognises her and provides information on her whereabouts.
Call Crime Stoppers on 1800 333 000 with any information.