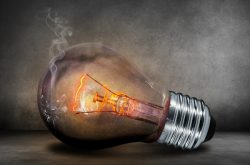 A Dandenong South business will boost productivity and reduce operating costs, thanks to an energy overhaul.
BBS Flooring Products received a $6000 Sustainability Victoria Boosting Business Productivity grant to complete a detailed energy assessment.
Dandenong MP Gabrielle Williams said the business manufactured hardware for installing floor coverings.
She said it had the potential to reduce its energy spend by about one quarter through upgrading heater insulation, recovering heat, using variable speed drives (VSDs) and maintenance improvements.
The grant also includes a $3000 implementation bonus to help BBS Flooring Products to realise these savings.
The $6.1 million Boosting Business Productivity initiative offers businesses grants to assess energy, gas and materials efficiency.
"Energy assessments are a great opportunity for a business to improve their productivity while also reducing operating costs," Ms Williams said.
Call Sustainability Victoria on 1300 363 744 or visit www.sustainability.vic.gov.au for more information.