Australian traditional nativity scene
This display is in its 14th year and bigger than ever.
St Elizabeth's Parish Church, 107 Bakers Road, Dandenong North. Visitors can make an appointment through the parish office on 9795 6217 or Wilson Fernandez on 0428 927 110.

Dandenong Rangers match
The Dandenong Rangers boasts some of the most talented female basketballers in the world.
Dandenong Stadium, 270 Stud Road, Dandenong. Saturday 9 December, 7pm, Saturday 14 December, 7.30pm, and Saturday 23 December, 6.30pm. Tickets are $18 for adults, $12 for children and concession card holders, and $35 for a family of two adults and two children. Call 9794 7192 or email events@dandenongstadium.com.au for more information.

Carols at the Lighthouse
This event will include a free petting zoo, jumping castle, nativity scene, Christmas carols and other entertainment.
927 Springvale Road, Keysborough. Sunday 10 December, 4.30pm. Call 8796 7333.

Crafty Christmas activities
Kids can create and decorate a gingerbread foam house to take home. All materials are provided free of charge.
Level three, Dandenong Plaza, McCrae Street, Dandenong. Saturday 9 December, 11am to 2pm.

The Christmas Party
The Aussie Rhythm and Jazz Association will bring in the festive season with carol singing and dancing for all ages.
There'll be music from The Anglo-Oz Dance Band and food for sale from Reo Kitchen.
The Keysborough Seniors Club, 352 Cheltenham Road. Keysborough. Saturday 9 December, 7.30pm onwards. Tickets are $20 for adults, $15 for kids aged six to 12 years and free for children aged five years and under. For tickets, call Frank Nicholls on 9706 8212 or 0412 296 902, Brian David on 8759 0747 or 0421 983 862, Lew Geer on 9558 1898 or 0437 950 550, Wayne Collins on 0402 142 291, or Lester Concessio on 0428 954 673.

Photos with Santa
Visitors can have a photo taken with Santa.
There is a wide range of packages available. Families can get a free 6×8 photo from 5pm to 7pm every Thursday and Friday night excluding 21 and 22 December.
Waverley Gardens Shopping Centre, corner Police and Jacksons roads, Mulgrave. Saturday 4 December, 9.30am to 4pm. Thursday 7 and Friday 8 December, 9.30am to 7pm. Saturday 9 December, 9.30am to 4pm. Sunday 10 December, 11am to 3pm. Monday 11 to Wednesday 13 December, 9.30am to 4pm. Thursday 14 and Friday 15 December, 9.30am to 7pm. Saturday 16 December, 9.30am to 5pm. Sunday 17 December, 11am to 4pm. Monday 18 to Wednesday 20 December, 9.30am to 6pm. Thursday 21 and Friday 22 December, 9.30am to 8pm. Saturday 23 December, 9am to 5pm. Sunday 24 December, 9am to 4pm.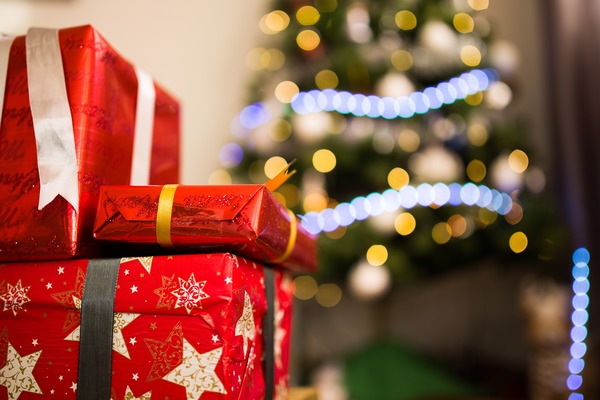 Gift wrapping
Professional gift wrapping for a gold coin donation will support the Salvation Army.
Level two in the centre court at Dandenong Plaza, McCrae Street, Dandenong. Until Sunday 24 December.