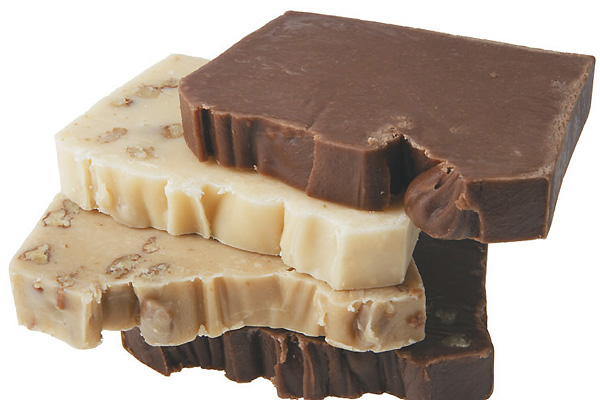 LONG-time residents of Dandenong and district will recall many exciting incidents involving the Paydon family, their fleet of removal vans and their storage facilities for furniture and non-perishable goods.
Aleck jnr, son of Aleck and Nell Paydon, liked to tell a story involving stallholders from the Dandenong market who used Paydon's storage every week for non-perishable stock.
Barney Gardener, 'The Lolly Man', had a large wooden box on four steel wheels. The trolley was towed to the market at 8am on a Tuesday and returned to store at 5pm.
Chocolates, snowballs, licorice and honeycomb were some of the sweet treats on sale. The lollies were picked up from a Malvern factory on Monday afternoon to be delivered fresh on the Tuesday morning.
One evening, as the vehicle carrying the lollies was entering Clow Street after crossing the highway, a car coming from Melbourne lost brake power and hit the lolly trolley, tipping it over and scattering lollies far and wide.
Yes, a large crowd quickly gathered and it was a case of free lollies for all.
Proud volunteers
The name of the Paydon family will long be preserved in the annals of Dandenong's history, not only for the role they played in the furniture removal and storage industry but for their community spirit as volunteer firefighters with the Dandenong fire brigade.
Aleck Paydon snr was a member of the Dandenong fire brigade for eight years. His father and brother were also members. Aleck jnr was a member for 21-and-a-half years before resigning to live in Carrum.
After retiring from the carrying business, Aleck snr spent several years in the cattle market working for RG Melgard and Company, auctioneers. He died at home on September 15, 1980 at the age of 84, just a fortnight before his 64th wedding anniversary.
Can you tell me?
Bob Kudyba OAM emailed yours truly to see if we had any information in our files about his great-uncle Robert Richard Falkiner Swords, who was killed in a flying accident in England on January 23, 1943.
I presume Robert Richard Falkiner Swords was a relative of the Swords, a renowned Dandenong family that ran the Dandenong Advertiser in Walker Street.
I remember Jim Swords well. Jim took me under his wing as a cub reporter. I learned a lot from him when we attended court in Dandenong, back when I could still maintain Pitman's shorthand at 120 words a minute.
Mr Kudyba can visit our office at 142-144 Frankston-Dandenong Road and will be very welcome to look through our bound copies of the Journal in our library.
Another avenue of research is to call the Dandenong and District Historical Society office (97948967) and ask if they have any bound copies of the Advertiser. The best day to contact the society's office is Wednesday.
Do you have a milestone, memory or question for Marg? Email marg@yourweekly.com.au or post submissions to A moment with Marg, c/o Greater Dandenong Weekly, PO Box 318, Dandenong 3175.