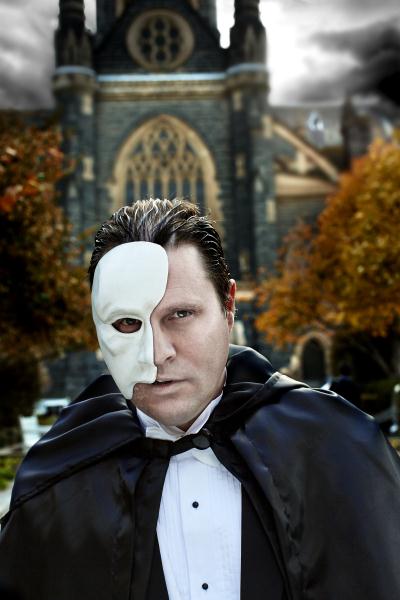 PHANTOM of the Opera is on its way to Dandenong.
Casey-based Windmill Theatre Company is one of the first in the world to be given the rights to perform Andrew Lloyd Webber's musical theatre classic outside a professional setting.
It will bring more than four tonnes of lights, five tonnes of sets and hundreds of costumes, wigs and special effects to the Drum Theatre – the largest production staged at the venue.
The cast includes police, teachers, salesmen, retail managers, university students and more and has been rehearsing for thousands of hours since February.
"To be able to perform the character made so famous by Michael Crawford and Anthony Warlow is an absolute dream come true," the Phantom, 38-year-old accountant Richard Thomas, said.
Personal trainer Chris Buchanan, 29, will play Raoul, battling the Phantom for Christine's affection, and singing teacher Kate Amos, 23, will play Christine.
"Many of the leading cast are professionals or ex-professionals who have taken to this production because they believe it's going to be something truly magical and a once-in-a-lifetime experience," director Chris Hughes said.
The show runs at the Drum Theatre, corner Lonsdale and Walker streets, Dandenong, until 14 July. Visit www.phantomoftheopera.net.au or 9771 6666 for bookings.