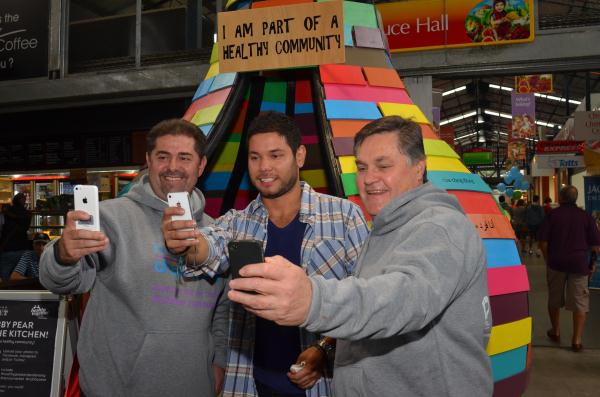 A CUBBY house in the shape of a pear is promoting health and well-being at Dandenong Market.
The Cubby Pear interactive art project is on display near The Kitchen as a symbol of Healthy Together Greater Dandenong – a municipality-wide commitment to being healthier.
Visitors are encouraged to snap a selfie with the pear, pledge to healthy eating and upload the photo to social media with the hashtag 'cubbypear'.
The pear, designed by artist Julian Clavijo, will travel around Greater Dandenong after its stint at the market, where it will be open every market day until Sunday 4 May.