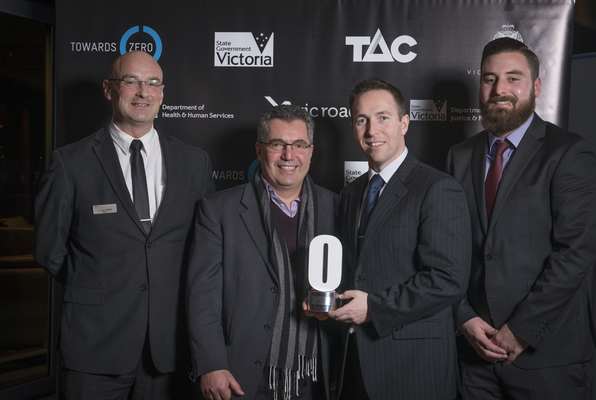 BOLLARDS that block Herbert Street access during school hours have won Greater Dandenong Council an award.
It installed the retractable devices near the Ann Street intersection in November 2012, and on Wednesday 26 August won the Transport Accident Commission's praise for the initiative.
Greater Dandenong mayor Sean O'Reilly accepted the Towards Zero Safe System Award for Safe Roads at the Towards Zero Symposium.
He said the council was always looking for ways to make its roads safer and came up with the concept for Dandenong High School and Herbert Street users.
Cr O'Reilly said Herbert Street clocked up about 8000 pedestrian trips each day.
The bollards are up between 8am and 4pm on school days to make crossing the road safer for students accessing different campus areas.
"The bollards automatically retract after school times so that residents can use the road as per normal," Cr O'Reilly said.
"This solution is a first."
He said the bollards also maintained safe access via Herbert Street to community amenities, Dandenong Market and hospital precincts outside school hours.