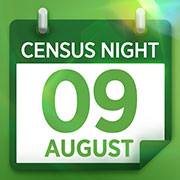 Bruce's new MP is offering to help residents complete the Census.
"The integrity of Census data is crucial to regional planning and ensuring diverse communities get the right investment and assistance," Julian Hill said.
"If critical service planning is stuffed up then we miss out on childcare, hospitals, schools and transport."
The Labor MP echoed his party's calls for an independent Senate inquiry after cyber-attacks from hackers shut down the Australian Bureau of Statistics national survey on Tuesday 9 August.
Every five years the Census provides a snapshot of Australia's people and their housing and helps to estimate Australia's population to guide government funds and services.
The penalty for not completing the Census is a fine of up to $1800.
Mr Hill urged residents to fill in the Census online or by ordering a paper copy from 1300 214 531.
He said Bruce residents who needed help with the form could call his office on 9547 1444.