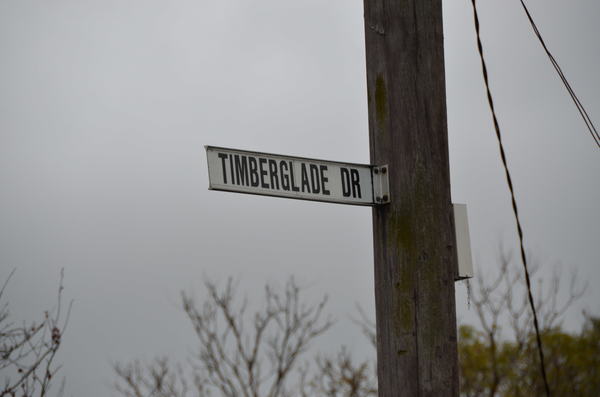 By Casey Neill
Noble Park North residents fear speeding and hooning drivers are putting families in danger.
At the Monday 10 October Greater Dandenong Council meeting, councillors tabled a joint letter from nine Timberglade Drive residents asking for speed humps, traffic islands or another traffic calming measure to improve safety in the street.
The letter was forwarded to the relevant council business unit for consideration.
Isabel Padilla has lived in Timberglade for 34 years.
"It's been a very quiet street, but now it's getting really bad," she said.
Drivers speed through and perform burnouts, she said, and she feels particularly vulnerable because her home is on a corner.
Her daughter Danielle Jacobs lives with her and has two children, aged two and four.
"You can tell the speed people are going," she said.
"You can tell they're flying.
"I used to run around in the street as a kid but I'm afraid to let my kids outside."
Ms Jacobs said the issues occurred day and night.
Jasna, who lives across the street, said most speeding took place on Friday and Saturday nights.
"It's a family street here," she said.
"We need speed humps.
"They just come out of nowhere and do hooning and burnouts."
Jasna also called for police come and see the behaviour, which also occurred in neighbouring industrial precinct Overseas Drive and on Princes Highway.
"The police know about it," she said.
Greater Dandenong Highway Patrol Senior Sergeant Scott Roberts urged residents to contact his team or Crime Stoppers with any issues like these.
"Once we're aware of it we will definitely take some action," he said.
"We're only too happy to hear about these things."
The council's engineering services director Julie Reid said all requests for traffic calming devices were assessed within the council's Local Area Traffic Management (LATM) program.
"The LATM program is used by council to prioritise road safety matters raised by the public," she said.
"Each street in the program is assessed based on a variety of factors including vehicle speeds, traffic volumes, crash statistics, road geometry, as well as sociological needs."
Ms Reid said this method of ranking and prioritisation ensured the streets experiencing the most severe traffic conditions were allocated the highest priority for the installation of traffic calming devices when funds became available.