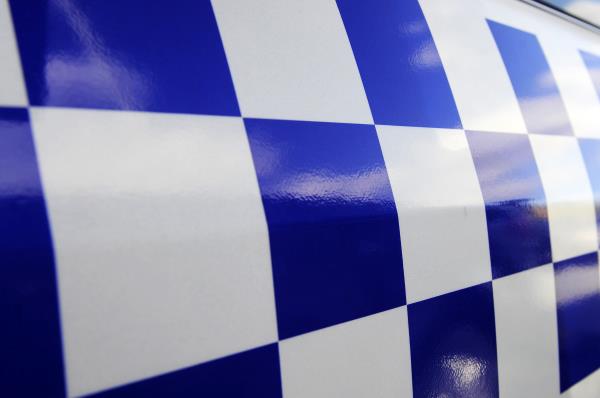 By Casey Neill
A family and community refuse to be cowed by home intruders…
A broken window. A broken finger. A broken skull.
But not a broken community.
Dandenong North is rallying around a Victor Avenue family of five that's reeling following a terrifying home invasion.
Silverton Cricket Club is leading a stand against violence in the community and a fund-raising campaign to support Radmila and Pero.
The couple, who did not want their surname published, were watching television about 10pm on Sunday 20 August when they heard a window break.
"We just jumped and I opened the door. They were already at the door and pushing the door in," Radmila said.
"We tried to push them out."
There were four men, all perceived to be of African appearance and wearing hooded tops and face coverings.
During the struggle, Pero was struck to the head and fell unconscious to the floor.
He has a fractured skull.
"I started to hit them," Radmila said.
One of her three daughters heard the commotion, found Pero surrounded by blood and started screaming.
"The tallest one jumped in and hit me with a baseball bat," Radmila said.
They'd broken her finger.
"I got really mad. I was just hitting them."
Pero came to and instinctively grabbed a candle holder and headed for the door.
He said his first thought as he regained consciousness was that his family had been killed while he lay on the floor.
Police arrived at the home within minutes.
"It's always been quiet, a good neighbourhood," Pero said.
But now they worry about their daughters.
"Sometimes I think I'm going to sell this house," Radmila said.
"I don't know what is going on."
Silverton Cricket Club president Shane King's son goes to school at nearby Lyndale Secondary College.
"It could have been my boy," he said, fighting back tears.
"It's something I think as a cricket community we need to get involved in.
"We're taking a stand against it."
Mr King wants the club to be a safe haven and positive influence for kids in the area.
"It's like something's broken and I think a positive early influence in their life is a way of fixing it," he said.
He said he was taught respect as he was growing up.
"Now the sense of community is going," he said.
"How many people know their neighbours?
"The biggest thing is to be proactive about it, as a cricket club as a person of the community.
"If you don't do something, nothing happens."
The club has also been instrumental in establishing an online GoFundMe page to raise money for Pero and Radmila.
Pero won't be able to work as a truck driver for at least a month while his skull heals.
Visit www.gofundme.com.au to donate.