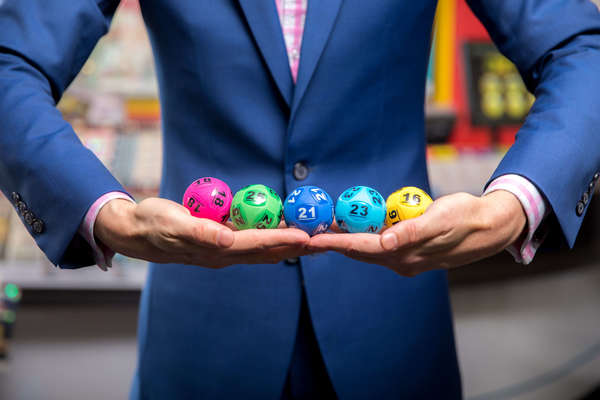 A Dandenong North couple is more than $370,000 richer after the TattsLotto numbers they've been using for 10 years finally came up.
They were on their way to lunch when a Tatts official called with the news about their division one win on Monday 6 November.
"Now we will probably go and get something nicer to celebrate," the man said.
His wife said: "You're kidding me! Oh my God! That is so exciting! You've just made my day!"
She used to play the same numbers but years ago had a running joke with her colleagues that they never came up.
"So they gave me these new numbers and said I would win on these ones and I've been playing them ever since," she said.
"It took 10 years, but they were right!"
The couple said they didn't yet know how they'd spend the win, but the cash had come at a really good time.
"It's just going to change our lives. It's just really going to take the pressure off," she said.
"You have no idea – you've just made our day, our month, our lives!"
Along with the $369,059 division one prize, the winners' System 8 marked entry in the Saturday 4 November draw also won division three 12 times and division four 15 times, bolstering the total prize to $378,807.
The couple bought the winning ticket at Brady Road Family Supermarket in Dandenong North.
Owner Carlos Aboujaber was thrilled to have sold another division one-winning entry.
"It is the second division one-winning entry we have sold in two years," he said.
"We hope we can sell another one again soon.
"Congratulations to our winners. We hope it really helps them out."
The winning numbers were 22, 7, 30, 4, 17 and 26. The supplementary numbers were 41 and 44.
Across Australia there were 11 division one winning-entries, including six from Victoria.