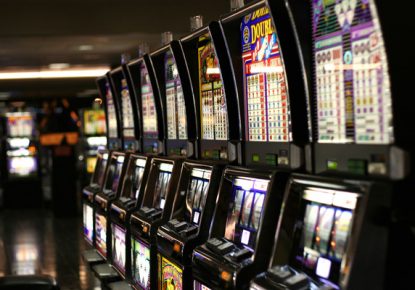 By Casey Neill
A Dandenong RSL plan for 11 new pokies attracted opposition from Greater Dandenong Council.
At their Tuesday 12 June meeting, councillors unanimously agreed to write a formal submission against the application to the Victorian Commission for Gambling and Liquor Regulation (VCGLR).
They also agreed to give testimony at a commission hearing to consider the application, and engage legal counsel to support this process.
That could cost between $5000 and $7000, according to community services director Martin Fidler.
The Dandenong RSL already operates 63 electronic gambling machines (EGMs).
Its submission said the new EGMs would put an extra $50,000 per year into its welfare program and $65,000 per year to employ a welfare officer.
The club said it would not provide these further services if it was denied approval.
The Dandenong RSL said it would use increased gambling revenue to fund a $2.7 million refurbishment, which would bring in more patrons and lead to five jobs.
Cr Matthew Kirwan said the RSL did great work for veterans and the broader community.
"But tonight we are making a decision on an application for more poker machines and considering the specific impact of those extra pokies on the community," he said.
He said the EGM density within 2.5 kilometres of the Dandenong Club was 10.3 per 1000 adults – nearly twice the metropolitan level of 5.3.
Cr Kirwan said annual average EGM gambling losses per adult among residents living near the venue in 2016-'17 were about $1172.
"This substantially exceeds the rate of losses of any Victorian municipality and is more than double the corresponding metropolitan level of $562," he said.
Across Greater Dandenong, gamblers lost $118 million to poker machines in 2016-'17.
The council report said that was $937 per adult and the highest rate in Victoria.
The Journal reported last week that the council would give the Alliance for Gambling Reform $75,000 over three years to tackling problem gambling.
Dandenong-Cranbourne RSL Sub-Branch general manager Greg Betros said: "The application is currently before the Victorian Commission for Gambling and Liquor Regulation and that is the appropriate forum for exploration of the issues relevant to the RSL's application."