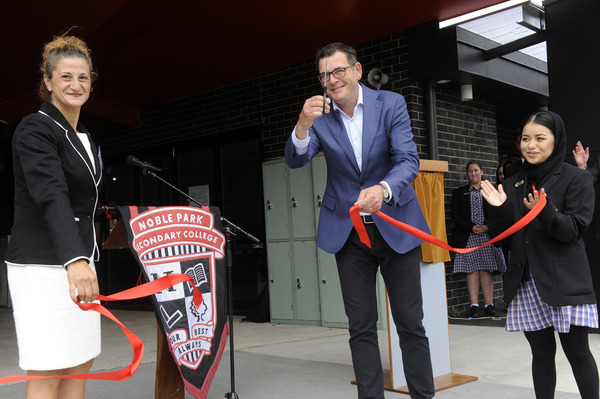 -
Premier Daniel Andrews cut the ribbon on an extensive modern facelift at Noble Park Secondary College.
The three-stage $5 million project over three stages included a Senior Centre for Year 11 and 12 students with modern classrooms, an auditorium, study nooks, careers counselling offices and administrative wing.
The old Middle C block classrooms became modernised, with a new drama room, music rooms and staffrooms.
A completely new arts-technology building with an outdoor canopy and a newly landscaped courtyard were also created.
"It has been a four-year-long journey," principal Pam Dyson said.
"We are very grateful that we can now celebrate these modern updated facilities to provide a positive environment for our students to grow and our staff to facilitate their learning in enriching spaces."
K2LD was the commissioned architect, and Newton Manor Builders won the tender to realise the project.