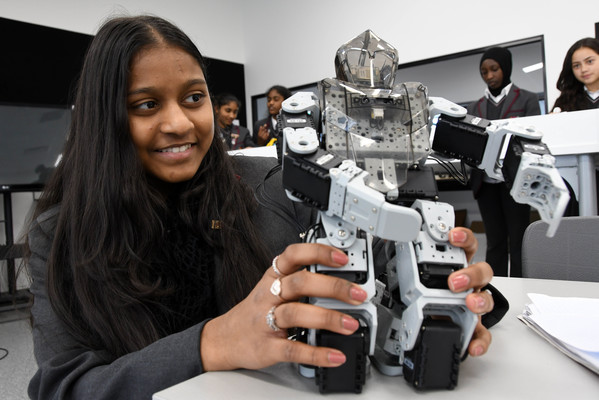 By Taylah Eastwell
In the age of self-serve checkouts and cars that park themselves, familiarity with robotics can inevitably lead to a cutting-edge career in the 21st century workforce.
At Lyndale Secondary College a successful robotics and drone program has been offered as an extra-curricular activity for students for several years.
Over 50 students devote their lunchtime to learning about virtual robotics, coding, creating wearable technologies, building solar cars, using 3D printers and coding drones to complete autonomous missions.
Students are midway through designing, building and testing robots to compete in numerous competitions, including the VEX IQ Squared Away challenge in October.
The VEX IQ competition requires two robots to compete collaboratively in the Teamwork Challenge to score points.
The school also boasts its first all-girl team entering the first Lego League Tournament in November, which requires a robot to be built that can navigate, capture and transport objects autonomously.
Year 8 students are also busy studying technology and its application to multi-disciplinary areas before competing in the GoIT Challenge, which requires them to answer a series of quizzes and identify and solve a community problem through the use of technology.
These students will have the chance to establish leadership skills by becoming engineering technology leaders who will mentor younger students in 2020.
The school hopes program numbers will continue to grow in 2020 when it expands to include opportunities to build drones and compete in solar car challenges.