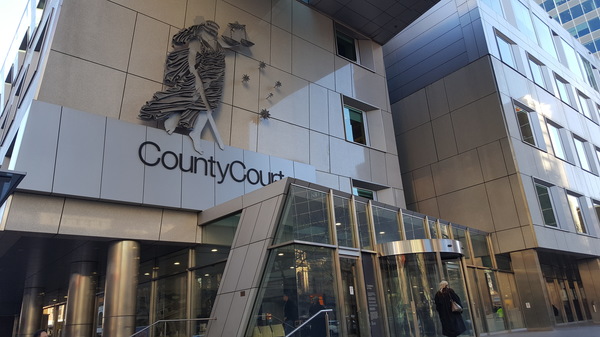 By Cam Lucadou-Wells
An armed, heavily drug-addicted man who held up a Subway outlet and servo in Dandenong has been sentenced to a combination of jail and a corrections order by the Victorian County Court.
James Riding-Hill, 23, pleaded guilty to pointing an imitation handgun at a 56-year-old supervisor at Subway on 6 February 2019 as well as holding up a Shell Express outlet at knifepoint on 7 February 2019.
In both cases, he took cash from the tills – a total of between $350 and $450.
Riding-Hill was arrested by police, while they surveilled near the servo after the armed robberies.
At the time, he'd been on bail for four previous offences.
In a police interview, he said the handgun was plastic – though the "scared" and "shocked" victim had perceived it as real, Judge Howard Mason said on 7 February.
In sentencing, Judge Mason noted Riding-Hill's "extensive" criminal history including thefts, assault and criminal damage – as well as a "disadvantaged" childhood.
He'd been sentenced to fines, a good behaviour bond and justice plans in the past, as well as drug withdrawal programs.
Diagnosed with epilepsy, ADHD, intellectual disability and conduct disorder, he'd left school by Year 9 due to behavioural difficulties and never worked.
The accused's intellectual disability and mental health challenges were "not assisted" by his "deep" drug abuse, Judge Mason said.
Riding-Hill experimented with "dangerous drugs" as young as 13, leading to addiction to methamphetamine.
He'd been admitted to Dandenong Hospital with drug-induced psychosis.
Now eligible for the NDIS, Riding-Hill may have access to more intensive services such as violence rehabilitation, one-on-one skill-building and mentorship, day programs and occupational therapy.
Judge Mason noted a victim's impact statement, which showed the harm from the accused's "serious" offending.
In mitigation, he noted Riding-Hill's early guilty plea, remorse, youthfulness long-term drug addiction and intellectual and behavioural challenges.
But Riding-Hill also lacked complete insight. If unresolved, his drug taking and mental health put him at risk of reoffending, Judge Mason said.
He was jailed for 18 months – 12 months of which had been served in pre-sentence remand.
It will be followed by a two-year community corrections order, including supervision, judicial monitoring, drug and mental health treatment, and 100 hours of unpaid work.