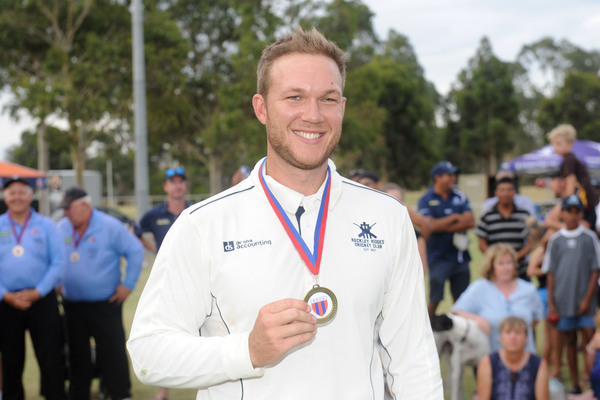 By Nick Creely
The powerful Buckley Ridges Cricket Club continues to build its list for another assault at back-to-back Dandenong District Turf 1 premierships with another impressive overseas duo putting pen to paper.
With the recent recommitment of South African superstar captain-coach David White – who belted 1252 runs at 125.20 in his first season in Australia – the Bucks have added some immense depth to its bowling stocks after the departure of premiership seamer Jurgen Andersen.
The Bucks have signed 24-year-old Englishman Benjamin Kitt, a former Nottinghamshire-contracted seamer, who is now playing for the Leicstershire second XI as well as Attenborough Cricket Club. For the Leics, Kitt recently took 12 wickets in a match.
Kitt has had a stint in Australia previously, spending some time with St George in the powerful Sydney Premier competition, where he played six games – including 6/31 on debut – and had teammates in current and former Australian players Trent Copeland, Josh Hazlewood and Moises Henriques.
The Bucks have also added another seamer, with West Indian – also 24-years-old – Jerome Jones signing on for a season in Australia.
Jones was an Under 15 and Under 19 representative for Barbados, and played Under 19s for the West Indies, as well as stints of club cricket in England for the Sefton Cricket Club in Liverpool.
The two additions to the reigning premiers complements an almost full strength Buckley list, with all bar one premiership player re-committing for another season, in what could be one of the most potent lists on paper seen in the competition in recent memory.