DANDENONG DISTRICT CRICKET ASSOCIATION
TURF 1 SEASON PREVIEW
BERWICK
President: Andrew Moore
Coach: Andrew Mazzagatti (Cricket ops manager), Will Carr (director of coaching)
Captain: Matthew Chasemore
Last Season: 4th / semi-finalist 
Most Runs: Nathan Pilon 671 at 44.73, 50s: 3, 100s: 2, HS 176*
Most Wickets: Matt Chasemore 33 at 13.68, BB: 4/17, ECN: 2.76
Ins: James Wilcock (Dandenong), Ruwantha Kellepotha (St Mary's), Jack Jones (Hampton Park)
Outs: Nathan Pilon (retired)
Home Base: Arch Brown Recreation Reserve, Berwick
Turf 1 premierships: 6 
Most recent premiership: 2011/12 
First Match: vs Springvale South, Arch Brown Recreation Reserve, Berwick, October 5
How far can they go?
The Bears bowed out in the semi finals against Hallam Kalora Park last year, but despite not going all the way, it was a solid season for Matt Chasemore's group, who largely played some excellent cricket throughout the season. Nathan Pilon comes out of the side after retiring after an absolutely brilliant season with the bat, but the depth of this list – combined with incredible inclusions of James Wilcock and Ruwantha Kellepotha – should ensure the Bears are once again one of the teams to beat. A bowling attack consisting of Brendan Rose, James Wilcock, Ruwantha Kellepotha, Jarrod Goodes and Isaiah Jassal is star studded, and should worry even the best batting groups in the competition. A finals finish is the bare minimum, and from there, who knows.
BUCKLEY RIDGES
President: Sonny De Silva
Coach: David White
Captain: David White
Last Season: Premiers 
Most Runs: David White 931 at 116.38, 50s: 3, 100s: 4, HS 178
Most Wickets: Jurgen Anderson 24 at 20.21, BB: 5/29, ECN: 2.76
Ins: Jerome Jones (Barbados), Dario Seale (Barbados)
Outs: Jurgen Andersen (Eildon Park), Rob Peat (St Mary's), Chanaka Silva (Brunswick)
Home Base: Park Oval, Dandenong
Turf 1 premierships: 3
Most recent premiership: 2018/19
First Match: vs St Mary's, Thomas P Carroll Reserve, 5 October
How far can they go?
The reigning premiers once again look ominous ahead of another massive Turf 1 campaign, with the Bucks in a serious premiership window, and with no sign of slowing down. Despite losing leading wicket taker Jurgen Andersen and all-rounder Rob Peat, the Bucks have added two overseas stars, with quicks Dario Seale and Jerome Jones set to excite, and frighten a few batsmen.  The Bucks had initially signed Englishman Ben Kitt to the list, but the seamer has pulled out due to injury. Add that to the re-signing of the superstar David White – who played one of the greatest DDCA seasons of all time despite missing several games with injury –  the Bucks are once again primed to be right up in the premiership race once again. Expect another big season from association champ Daniel 'DJ' Watson at the top of the order, while plenty of players in the Turf 1 reserves side will be hoping to crack into the top side. Things are going swimmingly at Park Oval.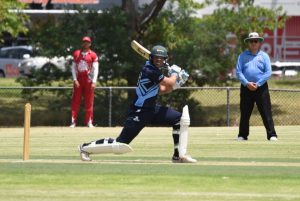 HALLAM KALORA PARK
President: Stephen Paynter
Coach: N/A
Captain: Ben Hillard 
Last Season: 3rd / Semi-finalist
Most Runs: Jordan Hammond 481 at 32.07, 50s:4, 100s: 0,  HS: 67
Most Wickets: Jordan Hammond 33 at 18.78, BB: 6/25, ECN: 3.37
Ins: Dulaj Ranatunga (overseas), Lakshan Jayasinghe (overseas)
Outs: Jordan Hammond (Casey-South Melbourne), Jaime Brohier
Home Base: Hallam Recreation Reserve, Hallam
Turf 1 premierships: 2
Most recent premiership: 2001/02
First Match: vs North Dandenong, Lois Twohig Reserve No.1, 5 October  
How far can they go?
The Hawks are an interesting side, they've been relatively quiet in the silly season, but have still done enough to suggest they're primed and ready to launch at a premiership. The loss of Jordan Hammond does hurt, with the star leading the runs and wickets last season, but the all-rounder is looking for an opportunity at Premier level with Casey-South Melbourne. The two imports the Hawks have brought in should help cover Hammond somewhat, with Jayasinghe in particularly a quality left arm spinner, but the club will need a lift out of some of its depth players, while the likes of Leigh Booth, Ben Hillard, Jagveer Hayer and Ciaron Connolly are still going strong. Finals should be the aim for the Hawks – such is their abundance of quality – but every side around them last year looks to have improved, so it'll be a tough race for the top four.
HEINZ SOUTHERN DISTRICTS
President: Matthew Downe
Coach: Kaushalya Weeraratne
Captain: Kaushalya Weeraratne
Last Season: 6th 
Most Runs: Michael Davies 494 at 49.40, 50s: 4, 100s: 1, HS: 100*
Most Wickets: Kaushalya Weeraratne 24 at 13.79, BB: 5/19, ECN: 2.98
Ins: Nil
Outs: Suraj Randiv (Dandenong), Lee Brown (Lower Plenty)
Home Base: Reedy Reserve, Hampton Park
Turf 1 premierships: 0 
First Match: vs Narre South Reedy Recreation Reserve, October 5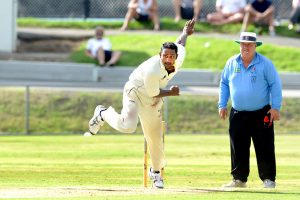 How far can they go?
The Cobras are in an interesting spot, with very little movement this off-season, and will instead go down a more youthful path, with an emphasis on home grown talent. There is plenty of talent, experience and depth within the squad, and were always a tricky opposition for the top sides last season, but the losses of Suraj Randiv and Lee Brown hurt the bowling department, with Randiv electing to take his chances with Victorian Premier Cricket outfit, Dandenong. The Cobras will back themselves in to challenge for finals, but will need to take some early scalps to set up their season. With Kaushalya Weeraratne leading the charge as captain-coach, expect the Cobras to shock a few, but they could be a year or two off from challenging again. 
NARRE SOUTH
President: Nathan Tracy
Coach: Matthew Brooks
Captain: Scott Phillips
Last Season: Turf 2 premiers 
Most Runs: Jonty Jenner 632 at 45.14, 50s: 1, 100s: 3, HS: 165
Most Wickets: Scott Phillips 35 at 11.43, BB: 7/6, ECN: 2.25
Ins: Kirk Dickson (returning), Joel Zietsman, Kyle Hardy, Matthew Brooks (all Narre North), Imran Laghmani (Narre Warren)
Outs: Nil
Home Base: Straithard Recreation Reserve, Narre Warren
Turf 1 premierships: 0 
Most recent premiership: Turf 2, 2018/19
First Match: vs HSD, Reedy Recreation Reserve, 5 October 
How far can they go?
One thing is for certain, the Lions have no intention to just make up the numbers as they make their way up to the DDCA's top flight this season. Scott Phillips' side was the best team in Turf 2 for the last two years, but were finally rewarded with silverware last year and promotion to Turf 1 after another terrific grand final against Narre North. The Lions have recruited smartly, bringing in a host of solid cricketers from Narre North, as well as the talented Kirk Dickson, who returns to the club. Imran Laghmani is another who has genuine match winning ability, coming across from Narre Warren and will be a terrific addition as an all-rounder with more scope for improvement. Add that to the recommittments of the great Scott Phillips and Jersey international star Jonty Jenner – who will both relish the chance to play a higher grade of cricket – as well as not losing a single player from its first XI core group, and the Lions look primed to challenge for finals.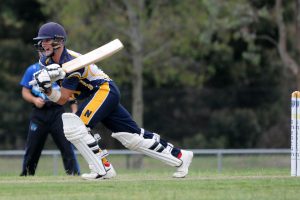 NORTH DANDENONG
President: Jason Shaw
Coach: Rick Bean
Captain: Austin Heldt
Last Season: 7th 
Most Runs: Akshay Ballal 506 at 36.14, 50s: 1, 100s: 3, HS: 112
Most Wickets: Akshay Ballal 20 at 24.50, BB: 5/14, ECN: 2.90
Ins: Bhanuka Keppetipola, Raveen Nanayakkara (overseas), Mitchel Minhas, Clay McCartney (returning), Emran Heras (Melbourne Eagles)
Outs: Akshay Ballal (Springvale South), Asfan Thajudeen (injury), Romesh Jayasundara (WGCA), David Bell (Surrey Hills)
Home Base: Lois Twohig Reserve, Dandenong
Turf 1 premierships: 2
Most recent premiership: 1997/98
First Match: vs Hallam Kalora Park, Lois Twohig Reserve No.1, 5 October 
How far can they go?
While other Turf 1 lists have certainly built over the off-season and with some keen on cashing in potentially being within the premiership window, the Maroons will be looking for more improvement underneath and will hope for some of the club's most promising youth and depth to take another step this season. With the likes of Austin Heldt, Zafar Sheikh and Riley Shaw developing nicely – as well as adding quality seamer Mitchel Minhas and batsman Clay McCartney back to the club – the Maroons could test a few sides, but may battle to match with the very top teams in the competition. Losing star all-rounder Akshay Ballal to a rival and Asfan Thajudeen to injury does hurt the Maroons in the short-term, however the club will be placing its faith in a few younger players to come in and take their place. Another side who will surprise a few, and like last year, have the capacity to play some incredible cricket on their day.
SPRINGVALE SOUTH
President: Jason Quirk
Coach: Rory Ingram
Captain: Ateeq Javid
Last Season: Runners-up
Most Runs: Steven Spoljaric 752 at 50.13, 50s: 5, 100s: 3, HS: 132 
Most Wickets: Jarryd Straker 36 at 16.58, BB: 7/34, ECN: 3.35
Ins: Ateeq Javid (Leicestershire), Akshay Ballal (North Dandenong), Kallan Braid-Ball (Cardinia), Joshua Allen (Dandenong)
Outs: Steven Spoljaric (Bundalaguah), Michael Vandort (Parkdale), Malinga Bandara, Jarrod Armitage (Merinda Park)
Home Base: Alex Nelson Reserve, Springvale South
Turf 1 premierships: 8 
Most recent premiership: 2010/11
First Match: vs Berwick, Arch Brown Recreation Reserve, Berwick, October 5
How far can they go?
The powerhouse Bloods have been Turf 1 runners-up for the previous two seasons, but despite this, have arguably been one of the benchmarks, such is the quality of the cricket they've played. But the Bloods – who will be led by Leicestershire batsman Ateeq Javid this season – will look slightly different, with a host of their Turf 1 regulars departing the club. But the inclusion of Akshay Ballal – who was a star for North Dandenong last year – is massive, with the all-rounder a fine player capable of making big hundreds, while quick Kallan Braid-Ball should slot straight into the lineup. Replacing a player of the caliber of Steven Spoljaric is near on impossible, but the Bloods will back the recruits, plus a host of others looking for an opportunity to take the next step and remain in the premiership hunt. And club legend Craig Slocombe will continue on in a playing capacity in terrific news, with the DDCA great always a threat with bat or ball.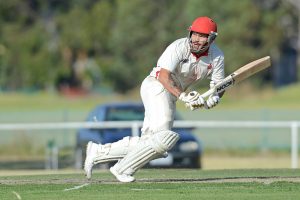 ST MARY'S
President: Troy Cashman
Coach: Rob Peat
Captain: Rob Peat
Last Season: Last in Turf 1
Most Runs: Ruwantha Kellepotha 570 at 47.50, 50s: 5, 100s: 1, 116
Most Wickets: Ruwantha Kellepotha 40 at 13.60, BB: 5/31, 3.04
Ins: Rob Peat (Buckley Ridges), Rajika Dilshan Fernando (Sri Lanka), Thilina Rajakaruna (SL), Lewis Palmer (UK)
Outs: Ruwantha Kellepotha (Berwick), Kaushalya Gajasinghe, Luke Davis, Dan Davis, Achintha Rajapakse (Beaconsfield)
Home Base: Thomas Carroll Reserve, Dandenong
Turf 1 premierships: 7
Most recent premiership: 2002/03
First Match: vs Buckley Ridges, Thomas P Carroll Reserve (East Oval), October 5
How far can they go?
Ruwantha Kellepotha is arguably the biggest loss of any side in the competition, with the gun all-rounder leading runs and wickets for the Saints last season. But despite this, the Saints will just be looking for improvement underneath, have added a few overseas players to help push the side along, while the return of Rob Peat – who won the flag with the Bucks last year in Turf 1 – is massive, with the experienced campaigner to be captain-coach. Finals at this stage would be tough considering the losses, but clawing off the bottom and remaining in Turf 1 beyond this season is a must, and that will come by a collective youth from its senior group, and emerging players such as Ashan Anthony, Wendyl Pires, Kepler Fernandez and Trevor Heldt.
PREDICTED LADDER
Buckley Ridges
Springvale South
Berwick
Narre South
Hallam Kalora Park
North Dandenong
Heinz Southern Districts
St Mary's
WOOKEY MEDAL PREDICTION
Daniel Watson (Buckley Ridges)
Brendan Rose (Berwick)
Scott Phillips (Narre South)