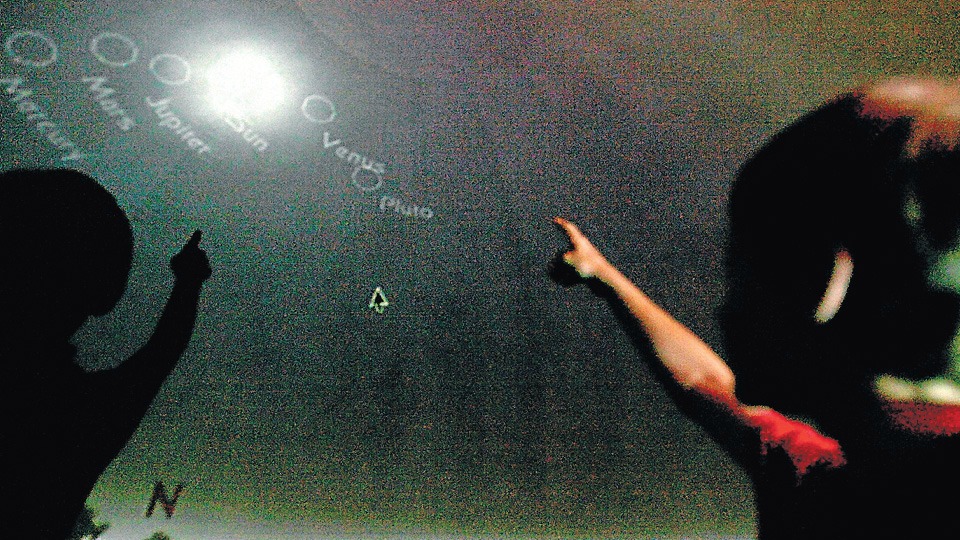 By CAMERON LUCADOU-WELLS
BUDDING astronomers have a chance to reach for the stars in an inflatable planetarium during Greater Dandenong's inaugural children's festival.
The 'Cosmodome' will host space-themed shows and rendered views of the night sky for up to 450 children at Noble Park next month.
The themes include searching for life in outer space and the Big Bang — with a special tribute to the late astronaut and first man on the moon, Neil Armstrong.
Charles Treleaven, whose company Journeyman Education Services runs the Cosmodome, likens the planetarium to an "inflatable igloo", casting digital 3D projections of rockets sizzling overhead, dinosaurs and astral formations.
Mr Treleaven says the main focus of the dome — which tours about 350 schools each year — is to educate up to 60,000 children annually on the constellations and their associated mythology.
"You don't see too many stars in the night sky in Dandenong," he said. "But the stars are always bright in the planetarium."
A former British merchant navy navigator, Mr Treleaven was the first to tour inflatable planetariums in Australia 17 years ago.
"The kids have always been interested in rockets. There's just a whole fascination with space — everyone of a certain age knows what they were doing when Armstrong landed on the moon.
"Lately there has been a lot of coverage of the Transit of Venus and the landing of Curiosity on Mars."
For senior students, his shows take a look at the future of space exploration such as fuel sources on the moon.
Mr Treleaven said the moon could potentially be a low-cost launching place for rockets. Less power would be required to launch rockets from its low gravitational field than from Earth and these possibilities were leading to interest from China, India, Japan and Europe.
"Think of where the explorer Christopher Columbus was in 1492 — that's where we are in terms of space travel, and that's what the kids get to realise."
The planetarium is at Paddy O'Donoghue Centre, 18-34 Buckley Street, Noble Park on October 1-3. Suitable for ages 5-12, cost $4 a child. Details: 9771 6666 or greaterdandenong.com.