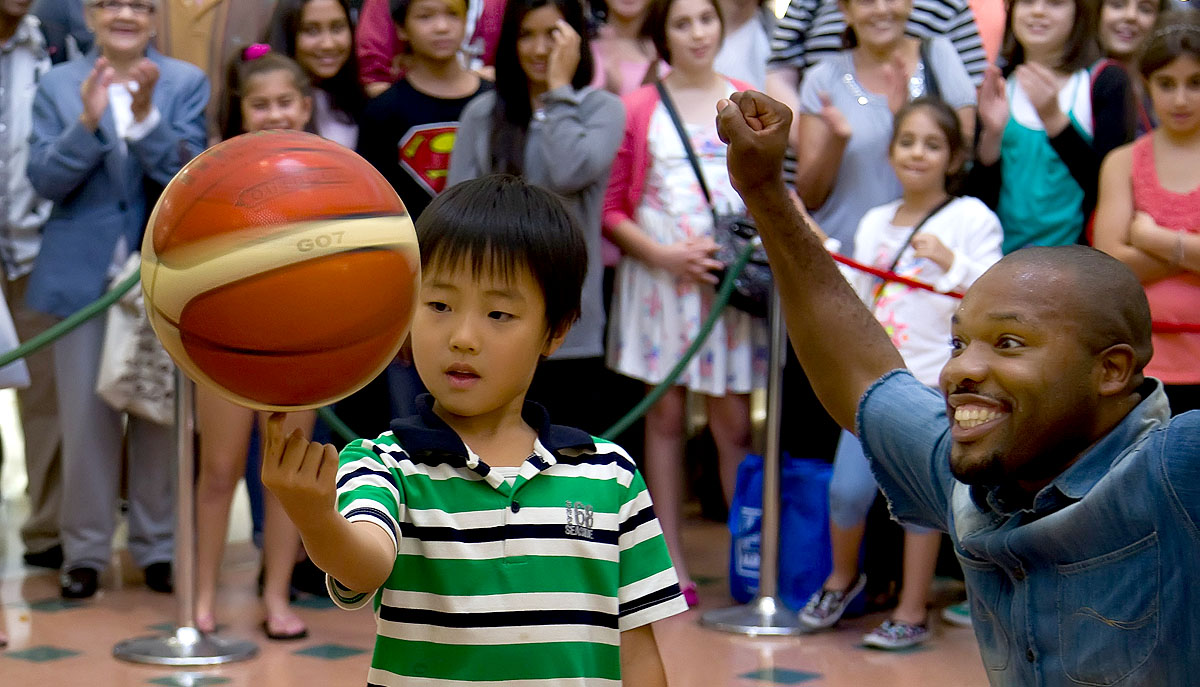 By CAMERON LUCADOU-WELLS
A YOUNG spectator got a thrilling introduction to basketball stunts last Monday.
Nathan, 6, was part of the crowd admiring the talents of the touring 360 Allstars at a free show in Dandenong Plaza last Monday when he was roped into the act by basketball freestyler Rashaun Daniels.
Shoppers' smartphones recorded an awestruck Nathan spinning a basketball on his fingertip — with a little rotational guidance from Daniels.
A week of impromptu shows and free workshops came to an end with two concerts in Dandenong last weekend.
To see a video of last week's antics and a review of the show, click HERE.