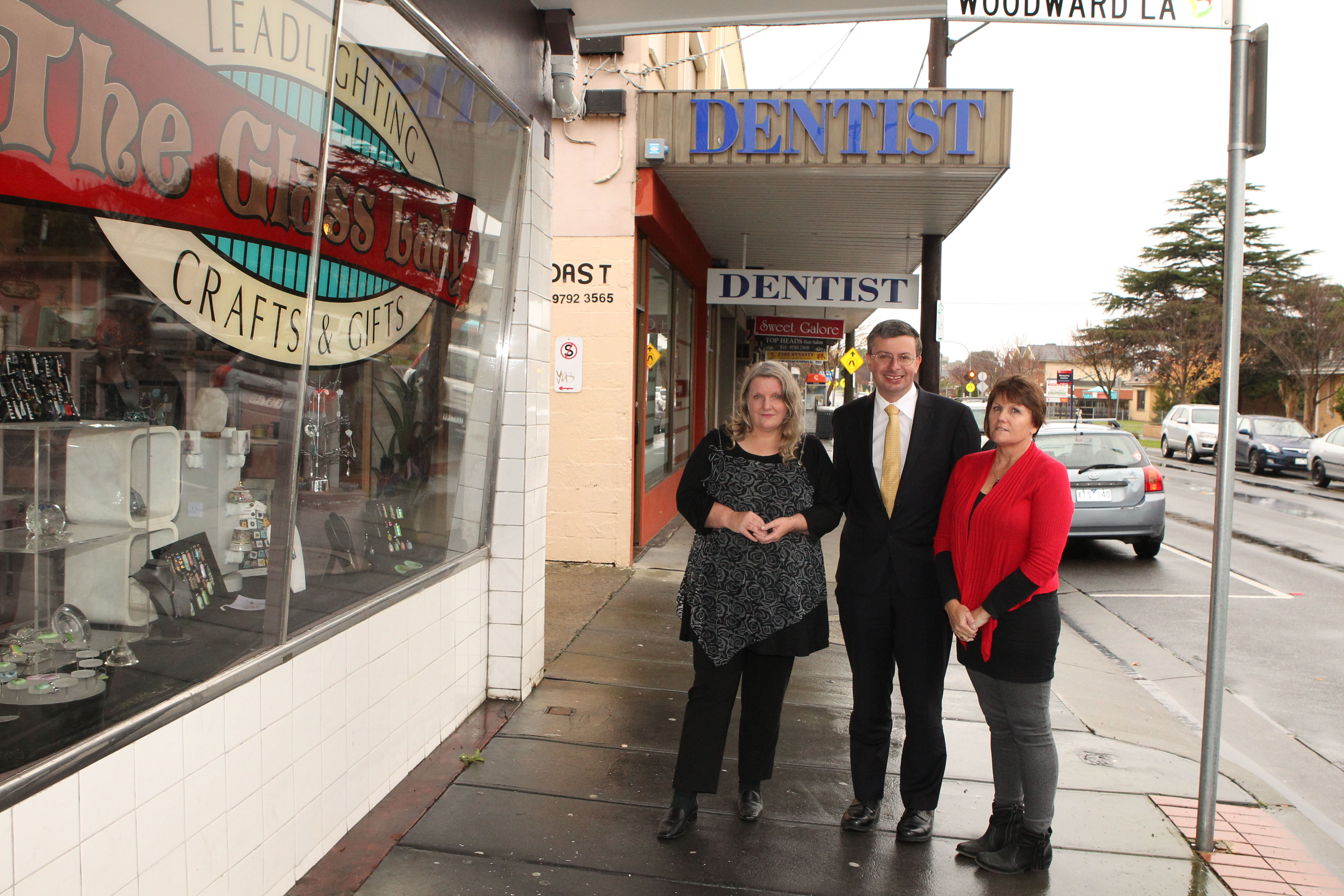 By CAMERON LUCADOU-WELLS
MORE security cameras, rubbish clean-ups, a crackdown on drug dealers and aggressive beggars, and a post office — they are among the ideas of residents, teachers and traders on how to spruce up a shopping strip in Hemmings Street, Dandenong West.
Kerryn Maynes, a resident for 25 years, said the "village" was tarnished by a lack of security.
She would like a boosted police presence to deter drug dealers and beggars crimping gold coins from visitors, spending the proceeds on alcohol which they drink in an unlit laneway at the shops' rear.
She said they were "putting off" customers from a sophisticated mix of shops, including a leadlighting outlet, a European cheese seller and staples such as a medical clinic and supermarket.
"I want to walk down to my local shops but now I drive my car. They are a bit intimidating, look a bit menacing.
"We don't want the two-dollar shops but just good-quality stores.
"It won't require much money but the council hasn't been doing much there for some time."
Security is also top of the list for Julie Spencer, owner of leadlighting shop The Glass Lady who said her shop's front door had been kicked in by an aggressive visitor. "You can't walk up to the supermarket without someone begging, which is annoying."
Greater Dandenong councillor Matthew Kirwan is pushing for locals to get behind a radical "community co-design" process to map the shopping strip's future.
"This is more than just normal community consultation, where the council will conduct a survey and go off with the feedback and design something quite different to what people wanted. Community co-design is really working together to design what the shopping strip should be," Cr Kirwan said.
With the backing of other councillors, he requested a council report on community co-design options for the shopping strip by February.
He wants stakeholders, including a nearby primary school, to get behind the concept and "capitalise on its village feel".
Vicki Home, a Dandenong West Primary School community engagement worker, welcomed the chance for the school and its parents to have a say. She said there were concerns about the strip's bottleshop indirectly supplying alcohol to children.
Victoria Police region commander Inspector Graham Higginbotham said the police planned to designate a liaison officer to "take ownership" of the suburb.
What are your ideas to improve Dandenong West's Hemmings Street shops? Post a comment below.