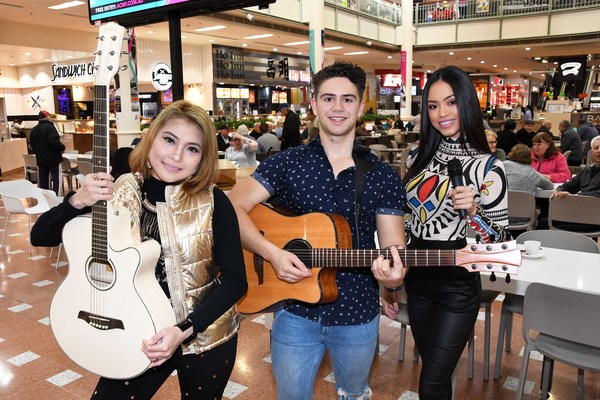 -
Singing stars from some of Australia's reality talent shows are set to serenade diners at Armada Dandenong Plaza.
Performers from The X Factor, The Voice and Australia's Got Talent will sing live at the shopping centre's food court on Thursday and Friday evenings.
The singers include Sheralyn May, Jackson Parfitt, Jazmin Varlet, Timmy Knowles, TJ Alcaniz, Oskar Pray and Mary Ann Van Der Horst.
"We are excited to host free performances by Australia's most celebrated home grown talent live at Armada Dandenong Plaza," says centre manager Mark Tannahill.
The centre is also handing out $10 dining vouchers on Saturday 27 July and Sunday 28 July.
The singers will perform from 5pm-9pm, 25 July-2 August.
Details: armadadandenongplaza.com.au.