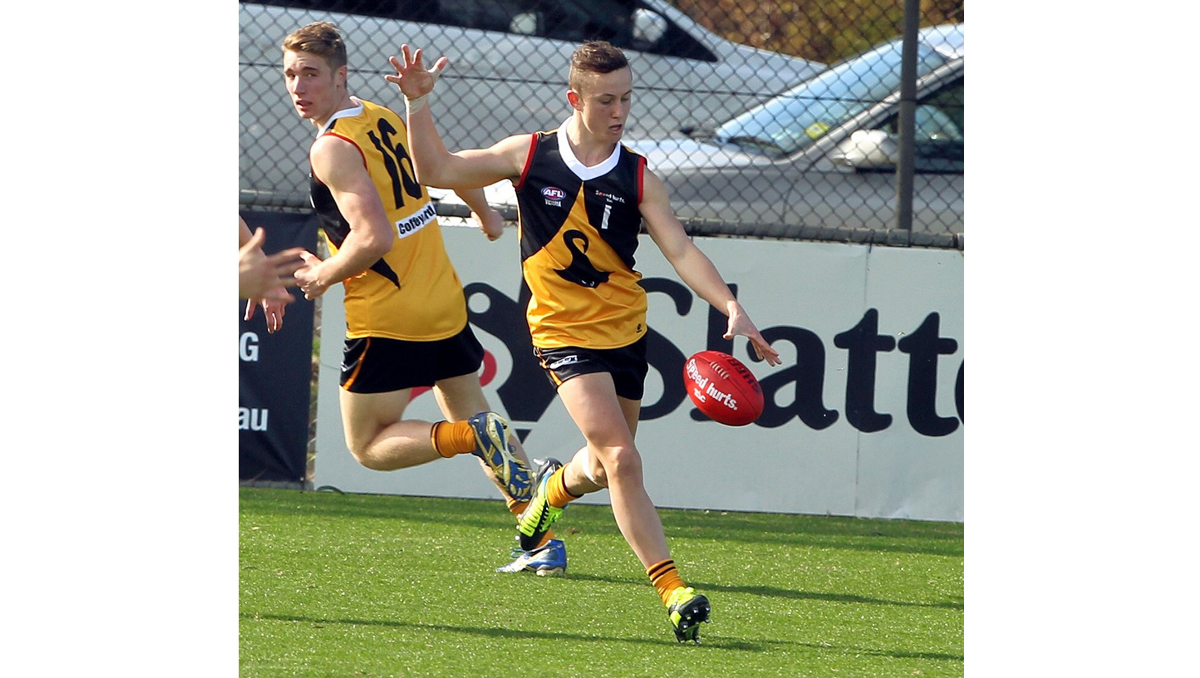 By DAVID SCHOUT
BILLY Hartung is preparing for perhaps the biggest job interview
he will ever have. And unlike most interviews, it will be a week-long
cross-examination of skills, fitness and mental strength where the old
adage of blood, sweat and tears will be entirely applicable.
The hard-running Dandenong Stingrays midfielder was last week
selected as one of 100 best young players in the country to attend the
AFL draft camp in October.
"I reckon it'll be pretty nerve-racking – it's like a job interview and you've got 18 clubs watching you," Hartung said.
"I had a few good mates who've been drafted and they've told me that the week is pretty long and pretty stressful."
Hartung, a slightly framed midfielder (177cm/72kg) with sharp foot
skills and elite endurance, is considered by many pundits as a top-15
prospect in this year's AFL draft.
After an interrupted start to the season where he missed almost
three months through finger surgery, the 18-year-old is back playing
consistent football, something he says is his main goal for the rest of
the season.
A strong showing in the recent national championships for Vic Country ensured Hartung received All-Australian honours.
In the game against South Australia, he was given a tagging role
on potential No. 1 pick James Aish, where he kept Aish to three
disposals in the first half. Hartung knows that was his "best game all
year".
Hartung's name, however, was not always on the lips of junior
talent scouts, but a shrewd move by his junior coach in the under-14s
soon changed that.
Redhill JFC coach Gerry DiConza tells the story of the day he
moved his young midfielder, who "averaged two or three goals a game", to
full-forward.
"He was always left out of representative sides and I would say to
talent scouts, 'you've got to look at this kid', but they'd always say
he's too small," DiConza says.
"It was frustrating for me as a coach and I'd think, 'for crying
out loud, when is someone going to wake up and acknowledge this kid?'.
"So on this day I told him he had to stay inside the 35 (metre mark) or
else I'd bring him off.
"That day he kicked 20.0. After that he definitely got noticed."
Hartung laughed off his junior coach's cunning tactic. "It was
under-14s back then so I wasn't too stressed about being noticed. I know
Gerry's got good intentions but I don't know about that (strategy)."
The well-spoken teenager has deferred his graphic design course at
Swinburne University and is concentrating on playing well for the
Stingrays, who, with two games to go, could secure a top-four finish for
the sixth season in a row.
Next week The Journal speaks to fellow draft camp attendee and Stingrays hard man, Zak Jones.