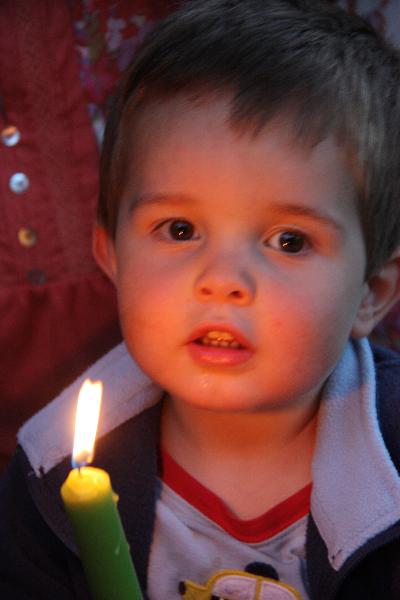 CAROLS by Candlelight will bring music and joy to Dandenong Park again this Christmas.
The Greater Dandenong Chamber of Commerce event features traditional and contemporary carols.
Bring a rug, candle and a picnic.
– Friday 20 December, 7.30pm. Dandenong Park, Pultney Street, Dandenong. Free entry.
Making music
JAM Sessions are a free opportunity for 12 to 25-year-olds to access guitars, drums, keyboards and recording equipment.
The program is a place to meet local musicians, MCs, breakers and artists.
– The Castle, Princes Highway, Dandenong (next to Dandenong Skate Park). 4pm to 6.30pm each Thursday. Call Youth Services on 9793 2155 for more information.
Nativity scene display
THE St Elizabeth's Parish annual Christmas nativity scene is growing bigger and better each year.
– St Elizabeth's Parish, 107 Bakers Road, Dandenong North. 10 December to 12 January, all mass times or by appointment. Call Cheryl Hayes on 9795 6217 or Wilson Fernandez on 0428 927 110.
Sunday market
THE Springvale Rotary Sunday Market is held on the second Sunday of each month.
It features plants, clothes, tools and lots more.
– Opposite Sandown Park Railway Station, corner Lightwood and Lawn roads, Springvale. Sundays 15 December and 12 January, 8am to 2pm. Stall holders pay $10 and public entry is a gold coin donation.
Cemetery tours
FRIENDS of Dandenong Cemeteries lead groups through the Dandenong Community Cemetery to discover the final resting places of the pioneers of Dandenong and hear the anecdotes and stories of the brave souls.
– Dandenong Community Cemetery, Kirkham Road, Dandenong South. Sundays 8 December and 12 January, 2pm to 3.30pm. The $15 cost includes light afternoon tea. Bookings are essential, via friends.of.dandenong.cemeteries@hotmail.com or 0411 399 449.
Sensory-friendly Santa
A SENSITIVE Santa is giving children with autism spectrum disorders the chance to sit on his knee at Dandenong Plaza.
The Santa area will be 'sensory friendly', with centre music turned down, staff instructed to avoid loud, distracting movements, and the centre closed to shoppers.
– Tuesday, Thursday and Saturday until 21 December, 8am to 9am. Bookings are essential via the Dandenong Plaza Customer Service Desk on 9767 2000. The Santa set is on Level 3 outside Michael Hill. Families are encouraged to use the Clow Street multideck car park.
Cambodian community fun
CAMBODIAN entertainers will be brought to Springvale South for a three-day festival.
The Universal New Year Festival started about seven years ago to complement the actual Cambodian New Year Festival held every April.
Its aim is to engage Cambodian Australians in festivities at a typically Aussie celebratory time of year, and to fundraise.
– 27, 28 and 29 December. Cambodian Buddhist Association of Victoria, 159 Clarke Road, Springvale South. Call 9546 2432 for more information.
Choir's Christmas cheer
THE Australian Girls Choir will present a Christmas show with an Aussie twist at Drum Theatre this week.
They'll combine traditional carols with a selection of much-loved Australian anthems.
– Australia's Christmas Spirit. Wednesday 4 and Thursday 5 December, 10.30am. Drum Theatre, corner Lonsdale and Walker streets, Dandenong. Tickets are $20 for adults, $13.50 for Drum members and $16 for groups of four or more. Call 8571 1666 or visit www.drumtheatre.com.au.
Community watch
NEIGHBOURHOOD Watch Greater Dandenong is welcoming new members and has a fund-raising dinner coming up.
The three-course dinner is $16 and there's a prize for the best outfit. Bookings are essential.
– Friday 13 December, 6.30pm. Sandown Greyhounds in Springvale. Call 0407 325 030 or email president@nhwgreaterdandenong.org for more information.
Nederlands Kerstfeest
THE annual Dutch Christmas celebration is this weekend, and will include carols, supper and more.
– Dandenong Christian Reformed Church, corner Gladstone Road and Outlook Drive, Dandenong North. Saturday 7 December, 6pm. Call Hetty Helm on 9700 1128 or 0457 525 218.
Want your event listed? Email journal@starnewsgroup.com.au for a chance to be included.