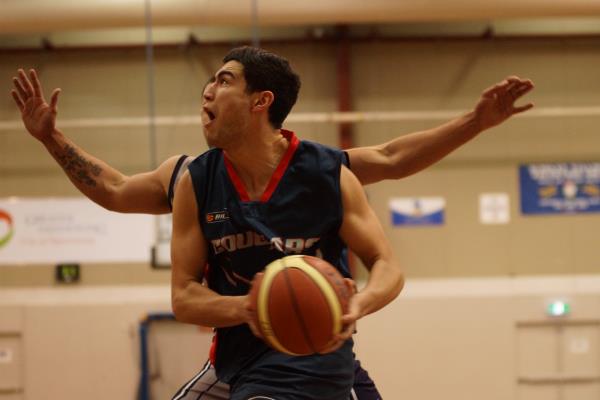 By JARROD POTTER
KEYSBOROUGH basketball player Staci Richardson is alive and safe despite an immensely tragic day gripping his American college.
The 20-year-old was not one of the people killed or injured at Umpqua Community College in Roseburg, Oregon, when a gunman opened fire at the school around 10.30am on Thursday (Pacific Daylight Time).
The events at Umpqua, which according to conflicting reports have claimed the lives of between 10 and 13 people, did not include Richardson or any of his Riverhawks team-mates.
Richardon's team-mate – another Australian and Big V player former Southern Peninsula Shark Cody Davison – was also unharmed in the shooting spree.
In a Facebook post, Richardson wrote that the entire Riverhawks team was unharmed and that he sent his condolences out to families affected by the tragedy.
"To all my family and friends back home, I am safe and my team is safe!" Richardson wrote.
"Thoughts and prayers go out to all the victims and their families that were involved in today's tragedy.
"I love you all."
Richardson, a Big V Youth Men's MVP with Keysborough, has been at the college since last year after signing with the Riverhawks in mid-2014.
He is an alumnus of Rowville Secondary College and the Andrew Bogut Basketball Academy.