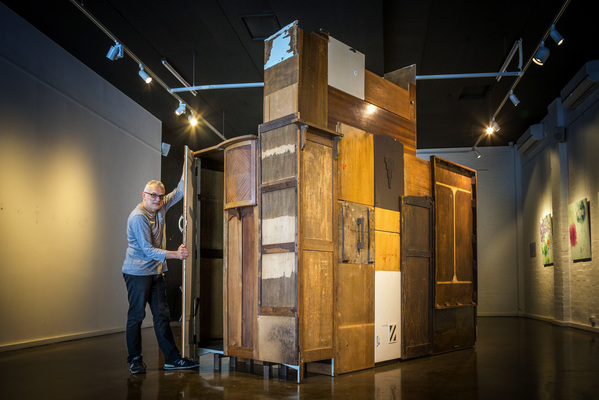 Dandenong's She exhibition has a fresh focus this year.
Organisers of the annual Walker Street Gallery showcase for female artists scoured art school graduate exhibitions late last year.
They selected four women with potential and encouraged them to make the leap into the professional world.
They selected a fifth artist to take part in the exhibition from a call out for proposals from artists who'd entered She over the past two years.
The exhibition opened on Tuesday 14 March and will continue until Saturday 22 April.
One of the five exhibiting artists will speak about their work at the gallery each Saturday.
The exploitation of unnecessary suffering is a common theme in Lidia Cirianni's work. She creates objects that explore vulnerability and fragility.
Grace Fraraccio notices the absurdities of life and creates pieces that invite others to notice them, too.
Her love for literature also features in her works.
Wendy Grace has been a long-time contributor to Walker Street Gallery's 9 by 5 and She exhibitions.
The colour, texture and forms found in the natural landscape inspire her abstract paintings.
Silvi Kadillari employs the curtain as a motif in her work, which incorporates digital imaging, projection, performance, installation and documentation.
Hayley Tan sits herself on the ledge of windows and explores the space between reality and longing, Malaysia and Australia, past and present, the self and the other.
Walker Street Gallery and Arts Centre is on the corner of Walker and Robinson streets, Dandenong.