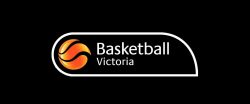 By Nick Creely
There was a dominant Dandenong flavour to the victorious Victoria Metro Men team which claimed an under-18 title at the recent Basketball Australia Helloworld and Kevin Coombs championships.
The tournament, held in Townsville last week, was a dominant one for Victoria as a whole, with the Victoria Country Women also claiming their title after a dominant campaign.
Dandenong youngsters Tyler Robertson, James Spencer, Daniel Owies, Ryan Rapp and John Tomasi were all part of a squad which reigned gold in after an impressively consistent tournament.
The side rallied late against Queensland North in the grand final to clinch the thrilling win 79-77, with Robertson (16 points, five rebounds) and Spencer playing crucial roles.
The side was coached by Dandenong's Darren Perry, who praised his young chargers for fighting through a tough game.
"When you trail in the fourth quarter and you trail late in the game you just have to keep with it and we did – you could say we did these things right, but all the things we did late were tough, we did them at the right times and the bunch that started the week are a much bigger bunch of men at the end of the week," he said.
"We didn't have as much experience as we may have – we had guys this week do things they probably didn't think they could do."
The Metro Men were trailing for the majority of the match through some slick play by Queensland North, but did enough to bring the Merv Emms Trophy back to Victoria for the second year running.