By Nick Creely
Tom Donnell, Brett Forsyth, Peter Siddle, Darren Pattinson, Lincoln Edwards, Cam Forsyth, Akshat Buch, Ed Newman, Jacques Augustin, James Nanopoulos, Peter Cassidy and Jak Jowett.
These are the names of champions, all etched into Dandenong history as premiership players, some as double and some as triple premiership players, and as one of the great sides of the Victorian Premier Cricket modern era.
Throughout what has been an extraordinary 2017/18, in which Tom Donnell's ruthless squad has built a reputation and standing that will be talked about for a long time, the Panthers have exceeded every challenge in its wake.
Throwing back to the demolition of Carlton to claim the one day premiership, champion batsman Brett Forsyth declared "We're a hungry group and a hungry club, and we're always chasing titles."
They've certainly played as such, and have represented the south-east with pride.
Donnell's side, with its mix of exceptional young talent and dedicated veterans are a side to marvel at.
And as they faced Fitzroy-Doncaster, a power club searching for its third premiership in a row over the Easter weekend, the Panthers were simply marvellous.
The selectors were faced with a tough decision after former Test cricketer Peter Siddle suddenly became available for the Panthers, forcing impressive recruit Jak Jowett out of the match.
It was a decision that ultimately proved inspiring, with a day one burst on Junction Oval the match winner.
Siddle, with all his class and experience, shredded apart the Lions after being sent in, taking 6/45 to remove the reigning premiers for just 105.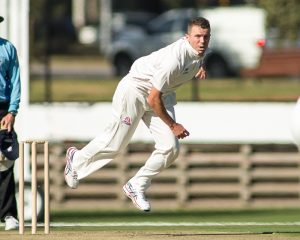 It didn't take long for Siddle to make his almighty impact known, removing opener Jack Rudd in his first over, before claiming the scalps of Matt Frith and Nat Vardi early to have the Lions 3/7 and on the back foot.
Highly talented with bat or in the field, Cam Forsyth provided moments of magic in the field.
His first was a catch of pure reflexes, with Vardi caught at back pad above his head with one hand.
Later, Forsyth used incredible judgment to take another stunner in the outfield, removing the dangerous Trent Lawford as he looked to swing the game back.
These were the moments that defined the game, and ultimately became the source of inspiration.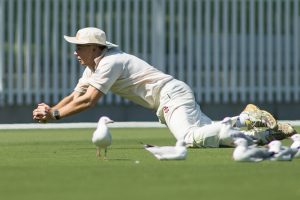 Going in at stumps 3/119, with Lincoln Edwards and Ed Newman showing resolve to help the Panthers cross the Lions on first innings, it was just about batting time on day two and the cup was destined to make its way to Shepley Oval.
Edwards finished on 56, taking his total 541 for the season, but the Lions fought back admirably, eventually dismissing the Panthers for 229 after Lawford (4/84) bent his back to give his side a fighting chance.
Heading into the final day, the Lions rolled over for 161, with Darren Pattinson ending his extraordinary comeback season with 4/29 off 13 brilliant overs, and the task was simple, score 38 runs, and the title is in the hands of Dandenong
In a fitting moment, the Panthers' champion pair, a duo that has been a beacon of hope, leadership and class for the best part of a decade, found the runs.
Tom Donnell (28) and Brett Forsyth (10) ran down the runs in just 5.1 overs, with Donnell belting the ball to deep square leg to bring up the winning runs.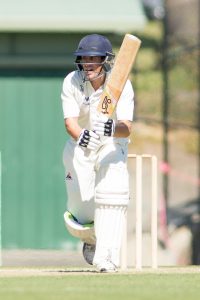 It ends a season where the Panthers truly bounced back from last year's heartbreak, with two titles in 2017/18 making them one of the more dominant sides in recent memory.
The Panthers now have three premierships next to their name, with the 2017/18 cup set to sit next to the glory of 2006/07 and 2010/11, premierships that both Pattinson and Siddle also played in.
Dandenong's 2017/18 Premiership Team:
Tom Donnell: The heart and soul of Dandenong, the Panthers skipped enjoyed another stellar season, not only leading the side, but truly leading by example, scoring seven half centuries at the top of the order.
First XI Stats: 22 matches, 752 runs at 41.8.
Brett Forsyth: A player of immense skill and loyalty, Forsyth's legacy at Shepley Oval is now even greater, if that's possible. Was the leading run scorer, and formed yet another incredible partnership with Tom Donnell.
First XI Stats: 22 matches, 825 runs at 48.5.
Cam Forsyth: His best is yet to come, and Forsyth earned his spot back after fighting his way back with mountains of runs in the seconds all year. Incredibly talented, and a star fielder who arguably changed the game with two clutch moments.
First XI Stats: 8 matches, 49 runs at 49.
Ed Newman: One of the brightest stars in Victorian cricket at the minute, Newman struggled at times for consistency, but will learn a lot from a season where he was trusted as a member of the Panthers' middle order.
First XI Stats: 21 matches, 299 runs at 21.4
Lincoln Edwards: What a recruit. Lincoln 'LJ' Edwards has been phenomenal since joining from Melbourne at the start of 2016/17, and is arguably the most stylish player in the side. Made some valuable knocks, and was of the best performers in the last month of the season.
First XI Stats: 22 matches, 541 runs at 41.6.
James Nanopoulos: Ever reliable and consistent, it's perhaps Nanopoulos' finest season. Not only did he contribute with the bat, but his brilliance with the ball wasn't unnoticed. A player that always gives his all, and is another building a fine legacy.
First XI Stats: 22 matches, 317 runs at 26.4, 40 wickets at 16.6
Jacques Augustin: A gun gloveman and now one of the best in the competition, Augustin was almost faultless with the gloves this season. Made some incredibly handy contributions late in the season with the bat, and is at the peak of his powers.
First XI Stats: 22 matches, 113 runs at 12.6, 40 catches.
Peter Siddle: A champion of Victorian cricket, Siddle was the game changer, and made the most of a rare call up to the Dandenong team. It would be great if Siddle could play more Premier Cricket in the coming years.
First XI Stats: 1 matches, 24 runs, 8 wickets at 11.3
Peter Cassidy: A genuine breakout year, and one of the toughest bowlers to get a hold of as a batsman. Cassidy was remarkably consistent, and charged in all day, and all year.. This could be the catalyst for a long and distinguished career at Shepley.
First XI Stats: 17 matches, 65 runs at 8.1, 34 wickets at 15.7.
Darren Pattinson: The veteran was a tough one to read coming into the season, but it's hard to fathom that he's 38. What an unbelievable effort to play most of the season, and proved the difference in many matches. Two five wicket hauls at his age suggest he isn't slowing down yet and still has enough pace to be one of the stars of the competition.
First XI Stats: 16 matches, 101 runs at 14.4, 37 wickets at 11.6
Akshat Buch: Understated but highly regarded within Shepley Oval, left arm tweaker Buch has enjoyed a fine first year at Premier level. Bowled tightly, and bowled long spells, Buch held down the job as spinner with pride and played like a man who has been in the competition for a decade.
First XI Stats: 22 matches, 89 runs at 12.7, 27 wickets at 25.3
Jak Jowett (12th man):  The hard luck story of the premiership, but a brilliant recruit. Someone had to make way for Siddle, and he has been a class act. Jowett did a fine job with the new ball this season, and will only get better for the experience.
First XI Stats: 20 matches, 8 runs at 8, 31 wickets at 24.
Nick Speak (coach).